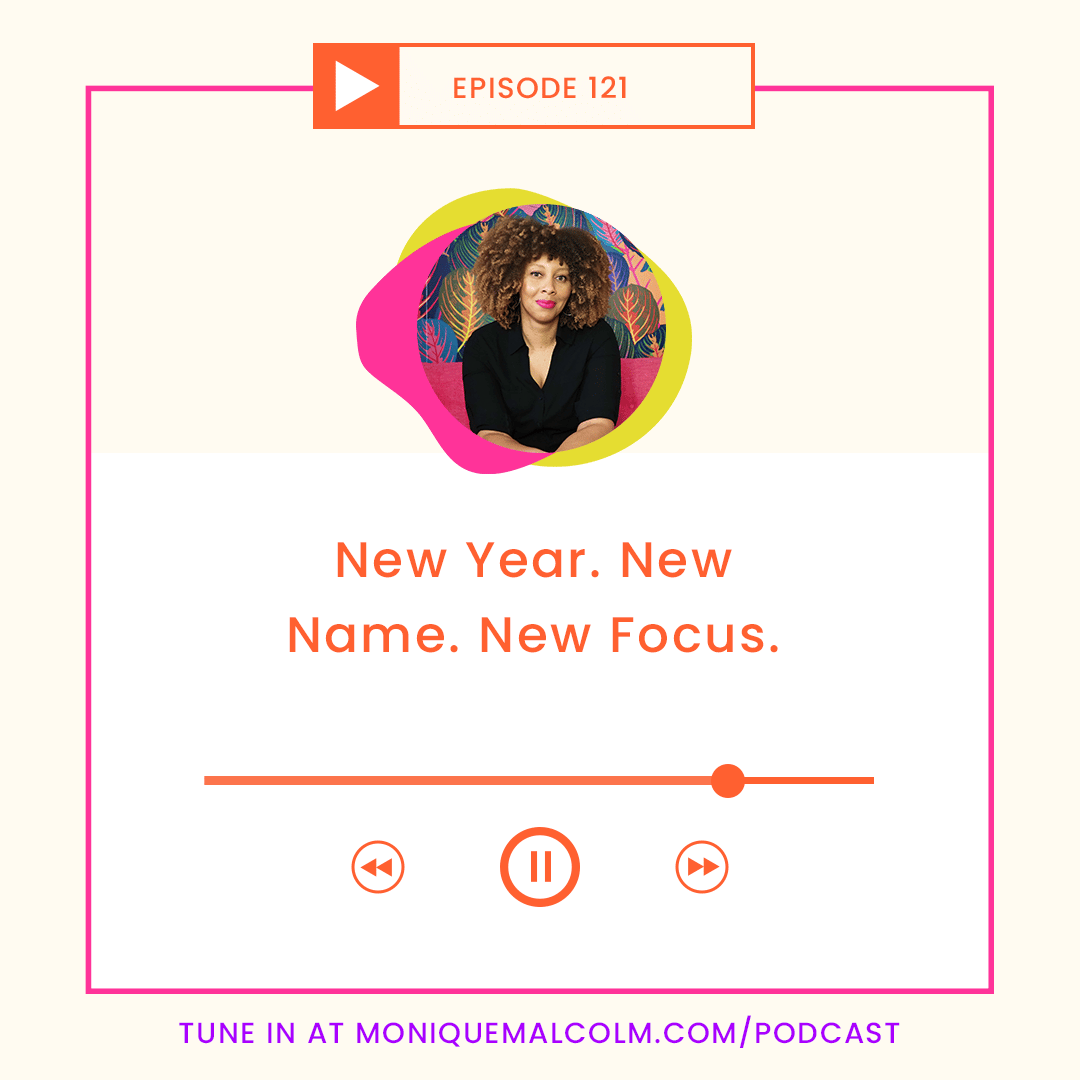 ---
New Name
When I started branching out beyond my original online business, a t-shirt line named Antisparkle Apparel, I was obsessed with the idea of helping others reach their goals. I started creating content around productivity and goal setting. I made it my personal mission to not only understand why it was so hard for people to achieve their goals but also offer resources. That was my focus and it eventually led me to create the Visionary Journal. I had a really clear vision of what I wanted to build and how I wanted to make my money. It was very simple. I wanted to speak, teach, and create useful resources.
Even with that type of clarity, I started to doubt that my vision could make the impact and money that I wanted. I started focusing on things that I didn't actually want. I started creating things that I didn't actually like. I let myself be influenced by all of the noise on the internet. I want to build a business that feels better aligned to my genius zone and the products that I create. That's why I've renamed Pimp Your Brilliance to 100 Tiny Actions. If you've listened to the podcast for a while you know that the core idea woven into many episodes is to start by taking the next small step. Not surprisingly, the idea of focusing on the right actions shows up in all of my work.
For example, the Visionary Journal is a goal-setting system that helps you break down your goals and focus on the actions you need to take to reach them. As a coach, I help clients organize their business' backend which is me helping them identify the important actions and creating systems around them. Somehow I've managed to miss the thread that connects my work and now I can't unsee it. I'm always encouraging people to take action, even small steps. Tiny actions compound and over time deliver big results.
New Focus
I feel like I've boxed myself into talking only about creative business and digital products. I'm giving myself permission to talk about non-business topics. My greater mission is to help people see a greater possibility for their lives.
I want to help you…
Gain clarity around what you truly want for your life.
Feel confident making the decisions and moves needed to get what you want.
Develop the habits, routines, and systems that will help you move your goals forward.
Experience more vibrance, fulfillment, and fun in your life and your work.
Basically, I want to help you focus on the actions that will help you live a big life. I will talk about vision and goals but I'll also talk about getting a handle on our finances and how to build habits and routines that support us.
Are you excited to live a big life by simply taking the next small step? Subscribe to the podcast and let's support each other along the way!