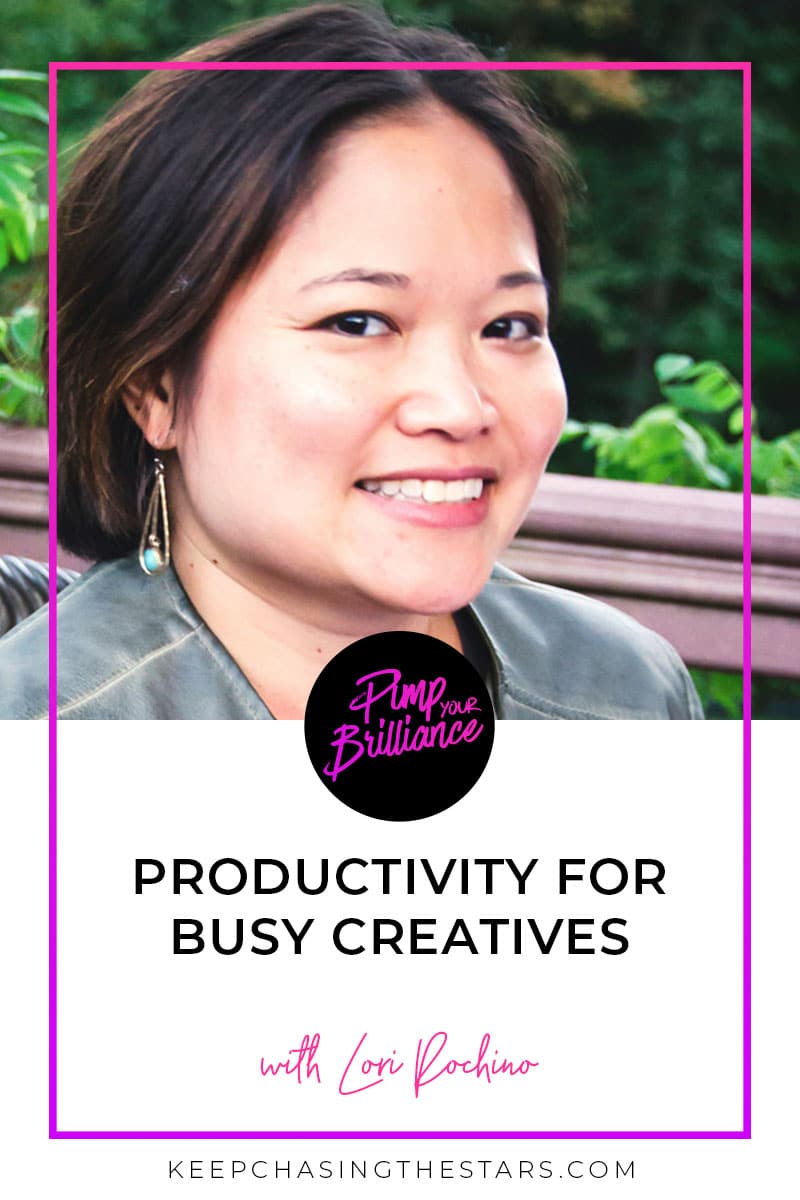 ---
Lori Rochino stumbled upon podcasting two years ago and has been hooked since. She created Simply Designed Life Podcast for entrepreneurs who want to simplify their busy lives in order to make room for the things that matter. As a podcasting and productivity coach, Lori knows a thing or two about how to get stuff done. In this episode, she shares her best tips for being productive as a busy creative.
BEST MOMENTS
[10:07] – Lori's philosophy when it comes to productivity
[16:59] – Common productivity mistakes that we make
[21:28] – Dealing with digital clutter
[24:35] – Lori's most used productivity products
[28:08] – Getting your three most important tasks done first each day Life Pilot
[31:22] – Ways that creative entrepreneurs can simplify their lives and make room for things that really matter
[36:18] – Protecting and Managing Energy throughout the day
[39:05] – Current challenges Lori is facing
[41:39] – Pimp Your Brilliance Action Challenge: Three ways you can instantly improve your productivity
VALUABLE RESOURCES
To Read
*Book links are affiliate links which means I earn a small commission if you purchase them.
To Review
CONNECT WITH LORI