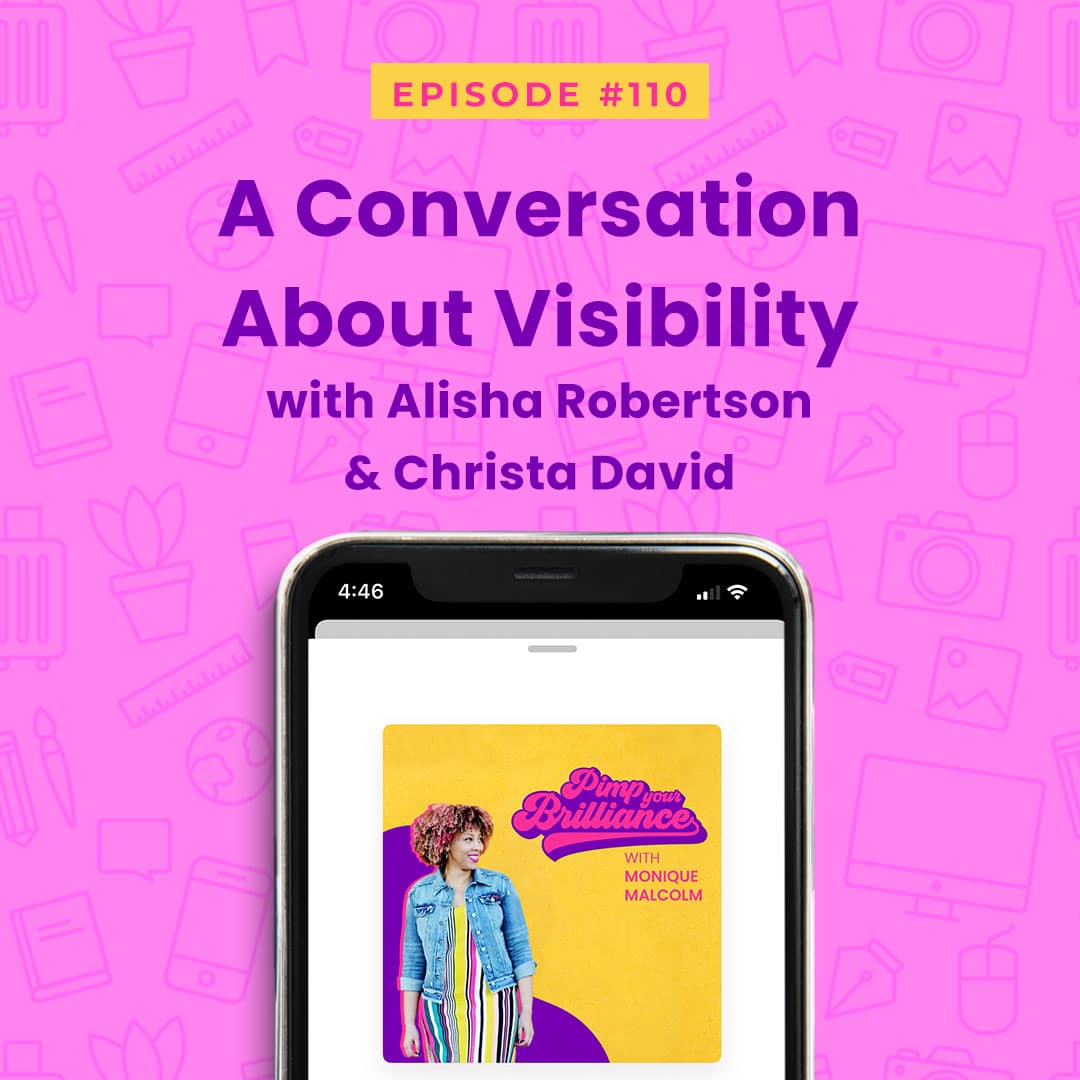 ---
This post is a part of our "Let's get visible" podcast series. Check out the other episodes in this series by listening to How To Overcome Your Fear Of Being Visibile Online and 3 Ways To Boost The Visibility Of Others.
For the next few episodes of the podcast, I'm focusing on the theme of 'getting visible'.
Let's get visible! Visible! *Sang in my Olivia Newton-John voice*
Increasing your visibility as a creator and business owner is important to the overall success of your business. I want to explore some ways that we can do that for ourselves and our creative neighbors.
To kick things off, I'm sitting down with my friend Alisha Robertson of the Purpose to Service podcast and artist Christa David to have a conversation about what it means to be visible, especially as a black woman and creator.
My hope is that conversation inspires you to decide how you want to show up online, expand your visibility, and set boundaries that work for you.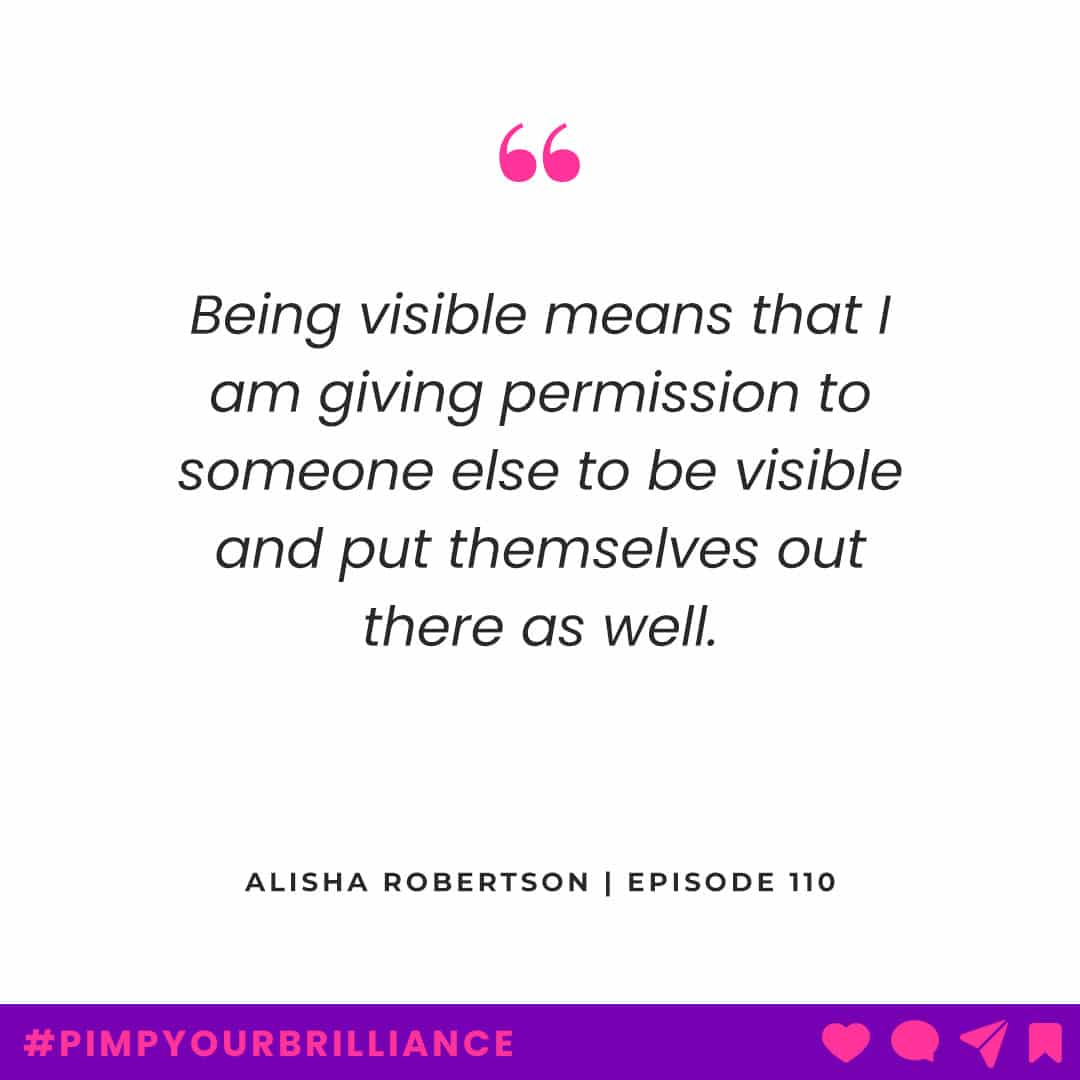 [socialpug_tweet tweet="Being visible means that I am giving permission to someone else to be visible and put themselves out there as well. @theAlishaNicole" style="1″ remove_url="no" remove_username="yes"]
Best Moments
[2:54] – What does it mean to you to be visible?
[14:00] – Setting boundaries around your online life
[16:32] – Do you feel there's a certain responsibility that comes with being more visible?
[27:39 ] – What are some ways that you are planning to try to increase your own visibility?
[36:28] – Parting words for the listeners
Connect With Alisha & Christa
Alisha – Website | Instagram | Twitter
Christa – Website | Instagram | Twitter
---
Pin This