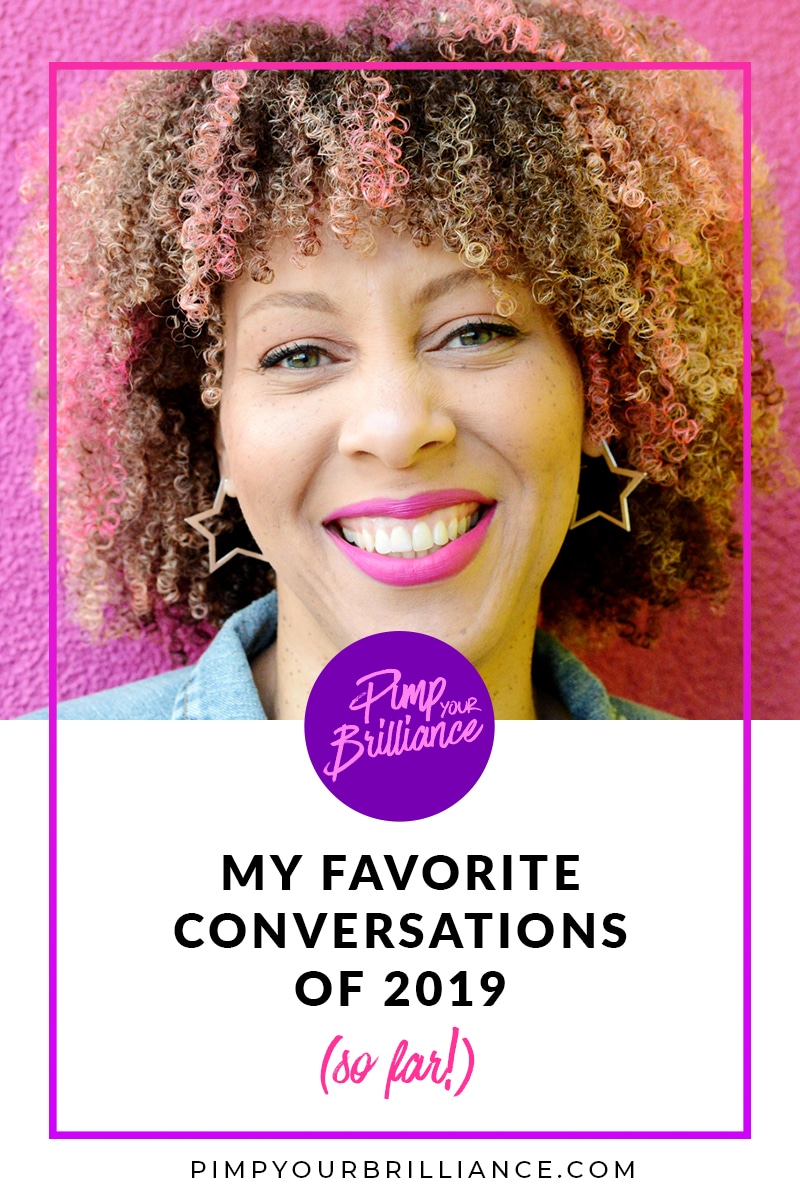 Did you know that I LOVE to be interviewed? Hosting my podcast is a lot of fun but it's a welcome change of pace when I'm in the interview chair.
I've been featured on some really amazing podcasts by phenomenal women entrepreneurs. These have been my favorite conversations of 2019 so far:
Fun Fact: Nache' and I first connected (sort of) at Craftcation in April! It was a lot of fun, but a whirlwind. We both knew we wanted to get a chance to chat more after the conference was over.
So, I was thrilled to be interviewed by Nache' on her podcast Studio 78. We talked about everything from why I started the Pimp Your Brilliance community, the job I had that gave me literal nightmares, and how to push past fear to do the work you were meant to do.
Some highlights:
How I diversify my income
Tips for pushing past the fear of failure: (1) you don't have to be fearless and (2) ask yourself "what is the cost of the inaction?"
The importance of packaging
I really enjoyed this conversation and I think you'll get a lot out of it as well.
I was actually Kathlyn's very first guest on the original iteration of her podcast which was called The Big Leap Show. She's since rebranded and invited me back on to see what I'm up to now.
It was a lot of fun to catch up and talk about our businesses and how they have changed and grown.
We discuss:
Shifts in my business
Moving through fears
My relationship with money (and how that has evolved)
I also share a pep talk if you need one + my life's motto. So go listen!
As I mentioned above, I had the opportunity to speak at Craftcation, an annual Business and Makers' Conference in Ventura, California, this past spring. Nicole is the host of this amazing event and I loved being interviewed by her for her podcast, Dear Handmade Life.
In this interview, I share the one thing people always bring up after reading my bio (hint: it's rude), finding your passion, and how to pursue it.
I hope you take some time to listen to these chats and then get inspired to take action in your own business.
PS – Have a podcast you'd like to interview me for? Yay! I'd love to know more. Reach out to Team Pimp Your Brilliance at pr@pimpyourbrilliance.com and let's see what we can do.