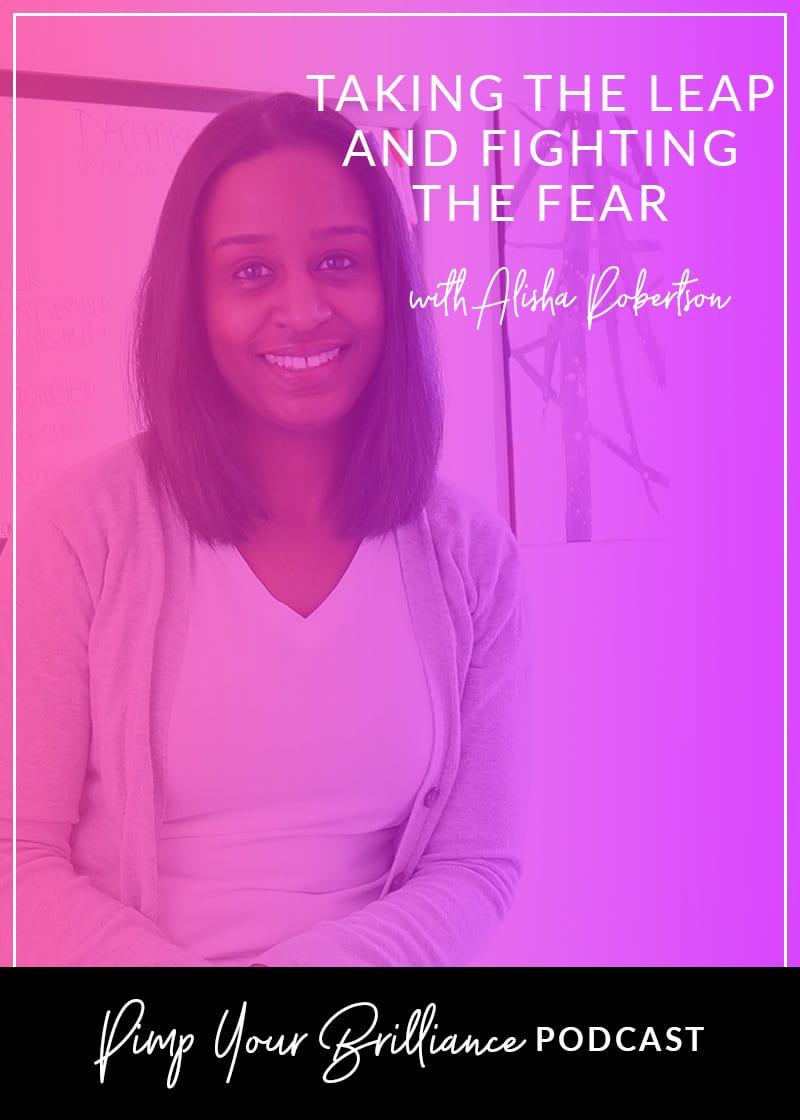 On this week's episode, I'm chatting with Alisha Robertson of TheAlishaNicole.com. What started out as a conversation about becoming an author through self-publishing shifted into a thoughtful chat about fear and what's really holding people back. It was so good. Lots of really useful insight was shared.
If you aren't familiar with Alisha, she is a clarity coach dedicated to helping creative women create their life & business on purpose. She's the self-published author behind The Blogpreneur which is a step-by-step guide to showing bloggers how to turn their online space into a profitable business.
In this episode we discuss why Alisha took the leap into starting a creative business, how she produces so much high value content and why fear is the only thing truly holding you back from creating your dream business.
---
iTunes
Google Play Music
Stitcher
---
BEST MOMENTS:
[2:16] – Alisha's story

[6:44] – How she knew it was time to take the leap

[12:33] – How Alisha became an author through self-publishing

[15:17] – Alisha's suggestions for moving past fear when you're stuck

[19:32] – Advice for staying out of the comparison trap

[22:20] – Tips for managing your writing and content calendar

[24:45] – Avoiding the pressure to be on every platform

[26:35] – How Alisha protects her energy while maintaining a busy schedule

[29:30] – Surviving the dreaded hustlers guilt

[32:10] – Alisha's keys to success

[34:25] – Tips for telling your story as a writer

[39:06] – Pimp Your Brilliance Action Challenge
VALUABLE RESOURCES:
CONNECT WITH ALISHA: