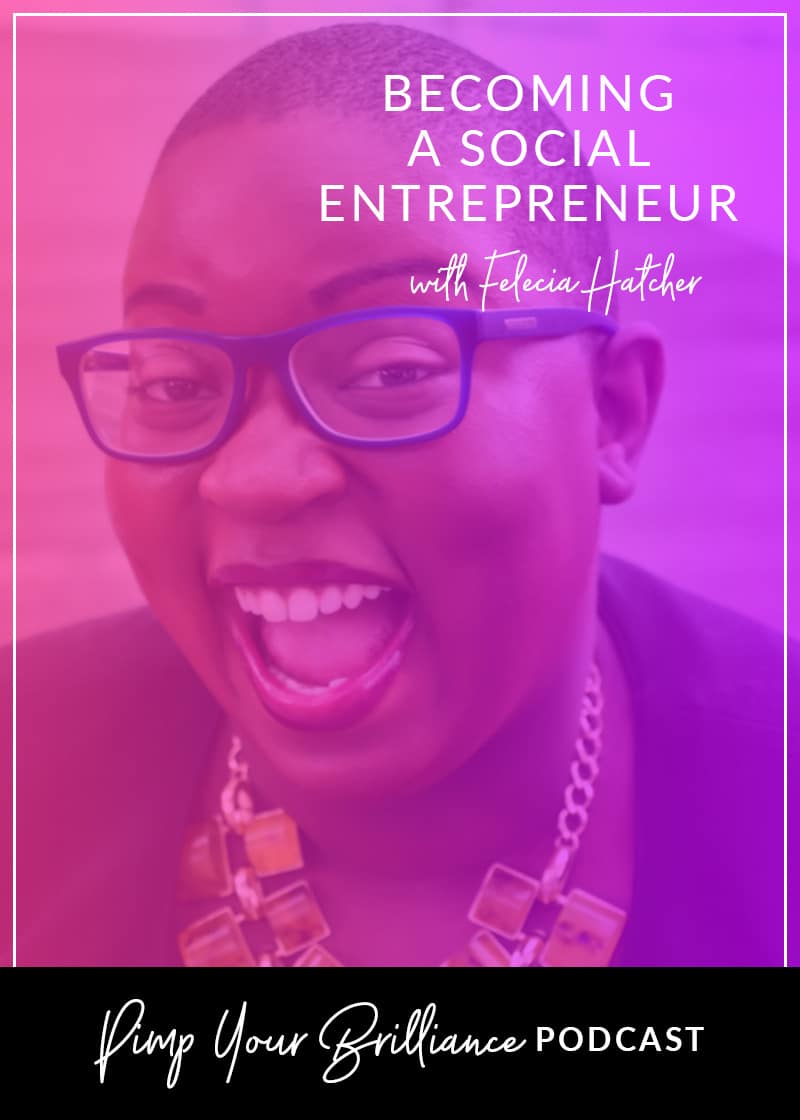 This week on Pimp Your Brilliance, I'm chatting with Felecia Hatcher of Code Fever Miami and Black Tech Week. Felecia Hatcher is a White House Award-winning entrepreneur, badass business rainmaker, best selling author, globally sought-after speaker, media darling, mother, and Founder of Code Fever and Black Tech Week. She is also the rather awesome former Chief Popsicle at Feverish Pops, a gourmet ice pop boutique and manufacturing brand with a Fortune 500 client roster that would make your head spin. Prior to becoming an entrepreneur, Felecia was a marketing executive working for big brands like Nintendo, Sony, Mckee Foods and the NBA.
In this episode, we discuss how Felecia got started in entrepreneurship, the embarrassing moment that helped her discover a new business idea, how she handles transitions in her entrepreneurial journey and her quest to rid Miami of innovation deserts.
---
Press Play:
iTunes
Google Play Music
Stitcher
---
BEST MOMENTS:
How Felecia got started in entrepreneurship

The embarrassing moment that helped Felecia discover a new business idea

Ridding Miami of innovation deserts

How Felecia manages it all as a mom, wife and business owner

Tips for managing a team

Felecia's keys to success and her challenges

Pimp Your Brilliance action challenge
VALUABLE RESOURCES:
To Read-

The Subtle Art of Not Giving A F*ck

By Mark Manson

CONNECT WITH FELECIA:
CONNECT WITH THE SHOW:
Follow @starchasersonly on Instagram
Follow @PimpYourBrilliance on Instagram
Use #showyourbrilliance to be featured
TAKE THE LISTENER SURVEY
Help me get a better understanding of what you need and would like to see from the show. All you have to do is visit keepchasingthestars.com/survey.