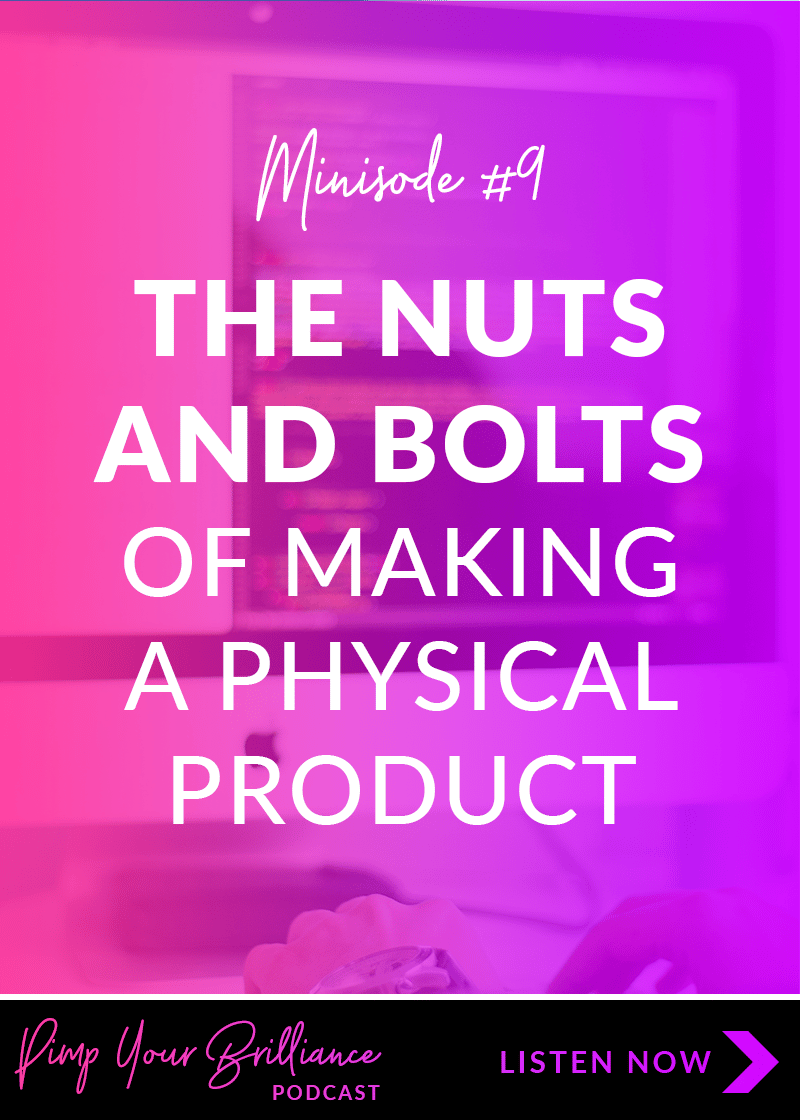 Have you ever wondered how to develop an idea into a physical product? How to find a manufacturer for your idea? What are minimum order quantities? How to get funding for your idea? After successfully producing several versions of the Visionary Journal, I know a thing or two about working with a manufacturer to produce a product. This episode is all about how to develop an idea and bring it to life through manufacturing.
---
Press play:
iTunes
Google Play Music
Stitcher
---
BEST MOMENTS
The idea behind the Visionary Journal

How I created my first prototype

Product Testing/ Getting feedback

Developing my MVP (minimum viable product)

How to find a printer

What it's like to work with a printer

Creating a budget/ Funding your idea

VALUABLE RESOURCES:
Alibaba

Shipping Easy

Uline

Adobe Creative Cloud
LISTENER SURVEY
Please take a minute to fill out my listener survey to help me get a better understanding of what you need and would like to see from the show. keepchasingthestars.com/survey
LIKE THE SHOW?
If you enjoy the doses of inspiration being dished out, take a moment to give Pimp Your Brilliance a 5-star rating on Apple Podcasts.