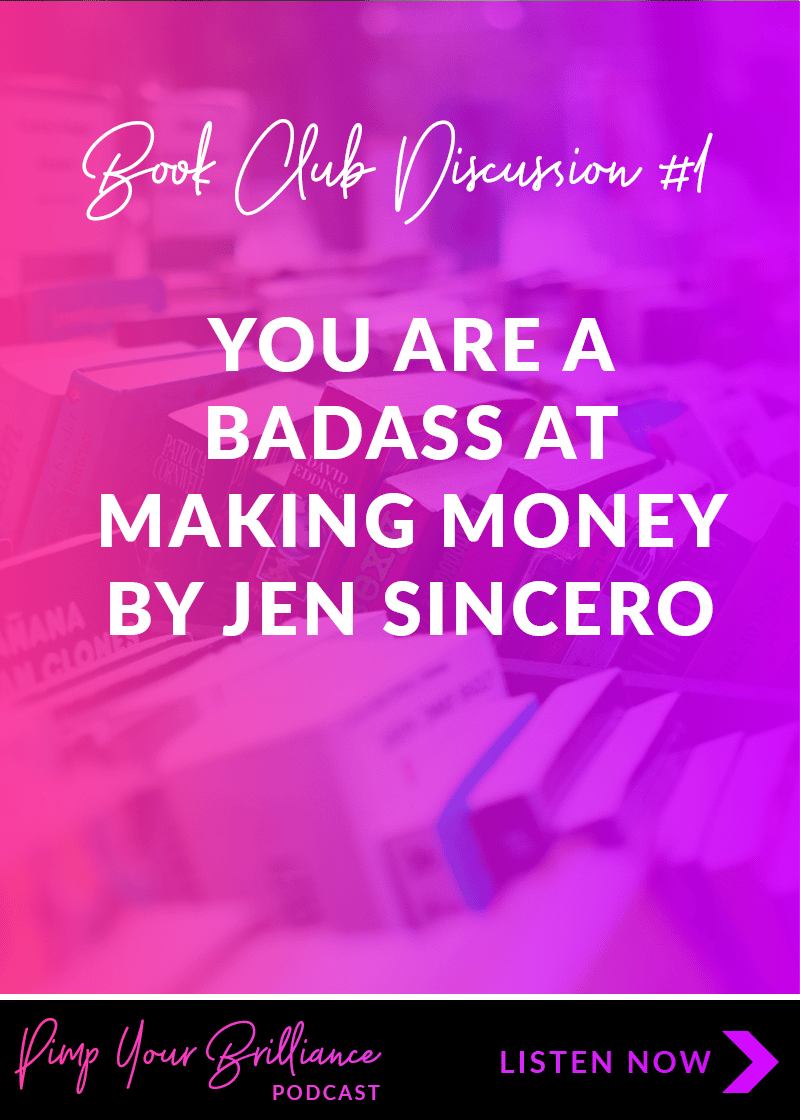 This is the inaugural episode of the Brilliant Bitches Book Club with my co-hosts Siobhan of Be Free Project and Christa of Christa David Art. In this episode, we are discussing Jen Sincero's latest book You Are A Badass At Making Money. If you've read Jen's previous book you know she has a no nonsense approach when it comes to changing your mindset and believing you are deserving of something greater. It's the perfect book to give you that much-needed kick in the pants to fix your funky mindset.
**Visionary Prize Pack Winner**
Special thanks to everyone who has already taken the listener survey. The prize pack winner is Kaylee Davis.
---
Press play:
iTunes
Google Play Music
Stitcher
---
WE DISCUSS:
Our initial reactions to the book

Our favorite quotes and passages

Things our parents told us about money

Doing the mindset work and manifesting the money that you need
Enter your name and email below to access your free money manifesting checks mentioned in this episode.
Our next book club selection is Essentialism by Greg McKeown. The podcast discussion for that book will drop on October 25, 2017.
CONNECT WITH THE SHOW:
Follow @pimpyourbrilliance on Instagram
Follow me @starchasersonly on Instagram
Are you doing something brilliant? Use #showyourbrilliance to let me know
TAKE THE LISTENER SURVEY:
Help me get a better understanding of what you need and would like to see from the show. All you have to do is visit keepchasingthestars.com/survey.