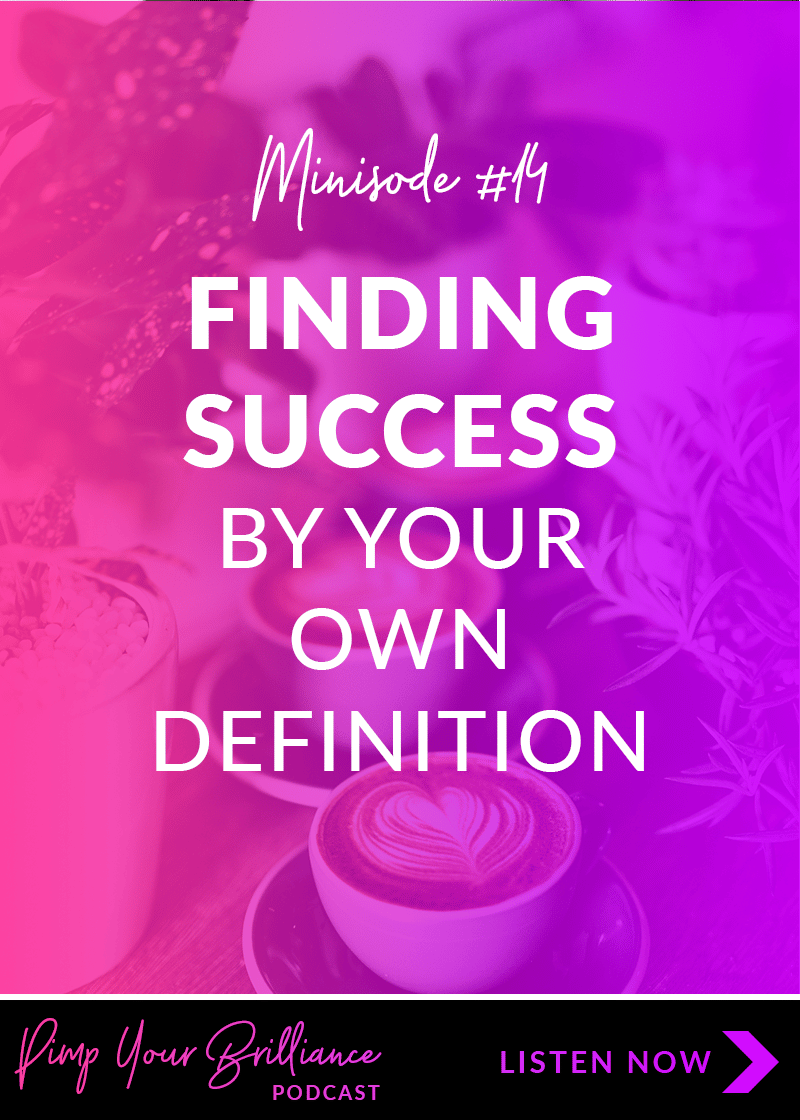 In this week's minisode, I'm answering a listener question. Taryn asks, "At what point in your business journey did you start to truly feel successful, by your own definition?"
This is a juicy one! I share a bit of a personal story about how and when I realized I was successful.
IN THIS EPISODE I SHARE:
The epiphany that shifted my view of success

Practical advice for finding success on your own terms
---
Press play:
iTunes
Google Play Music
Stitcher
---
CONNECT
Follow @starchasersonly on Instagram
Follow @pimpyourbrilliance on Instagram
LIKE THE SHOW?
If you enjoy the doses of inspiration being dished out, take a moment to give Pimp Your Brilliance a 5-star rating on Apple Podcasts.