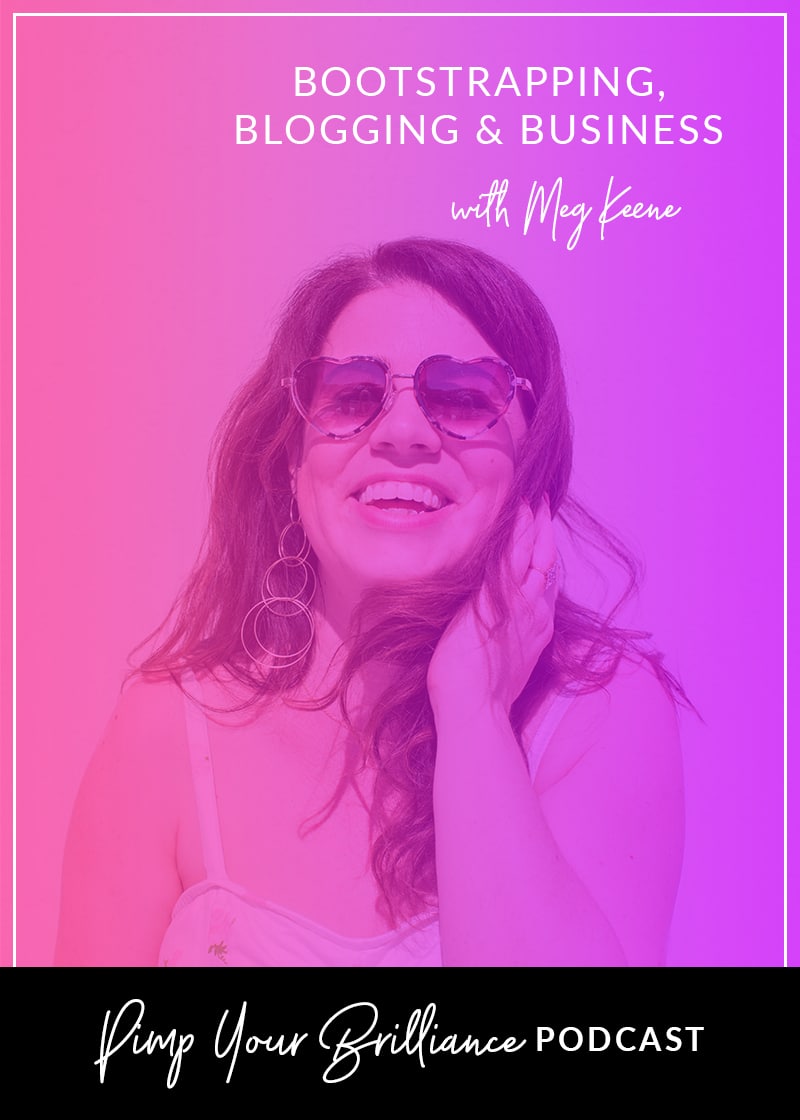 Meg Keene is the Founder and Editor-in-chief of A Practical Wedding, which started as a Blogspot account on her kitchen table ten years ago, and is now the top independently held wedding publication in the world.
In this episode, Meg talks about how A Practical Wedding got started, bootstrapping her business and the realities of running a business with a team.
---
Press Play:
iTunes
Google Play Music
Stitcher
---
BEST MOMENTS:
The idea behind A Practical Wedding
An interesting tidbit about Meg's time as an experimental theatre major
Meg's thoughts on whether or not blogging is dead
Her 3 pronged approach to making money with her business
Thoughts on building a diverse team
Keys to success and challenges
How she develops her entrepreneurial mindset
PIMP YOUR BRILLIANCE ACTION CHALLENGE:
Be on social. You just have to be.
Look into your SEO game.
Build your community of peers.
VALUABLE RESOURCES:
To Read:
You Are A Badass At Making Money by Jen Sincero
Small Giants: Companies that Choose To Be Great Instead of Big by Bo Burlingham
To Check Out:
CONNECT WITH MEG:
Personal Website | Personal Instagram
A Practical Wedding | Instagram
CONNECT WITH THE SHOW:
Follow @starchasersonly on Instagram
Follow @PimpYourBrilliance on Instagram
Get featured use #pimpyourbrilliance
Get Show Merchandise- keepchasingthestars.com/shop