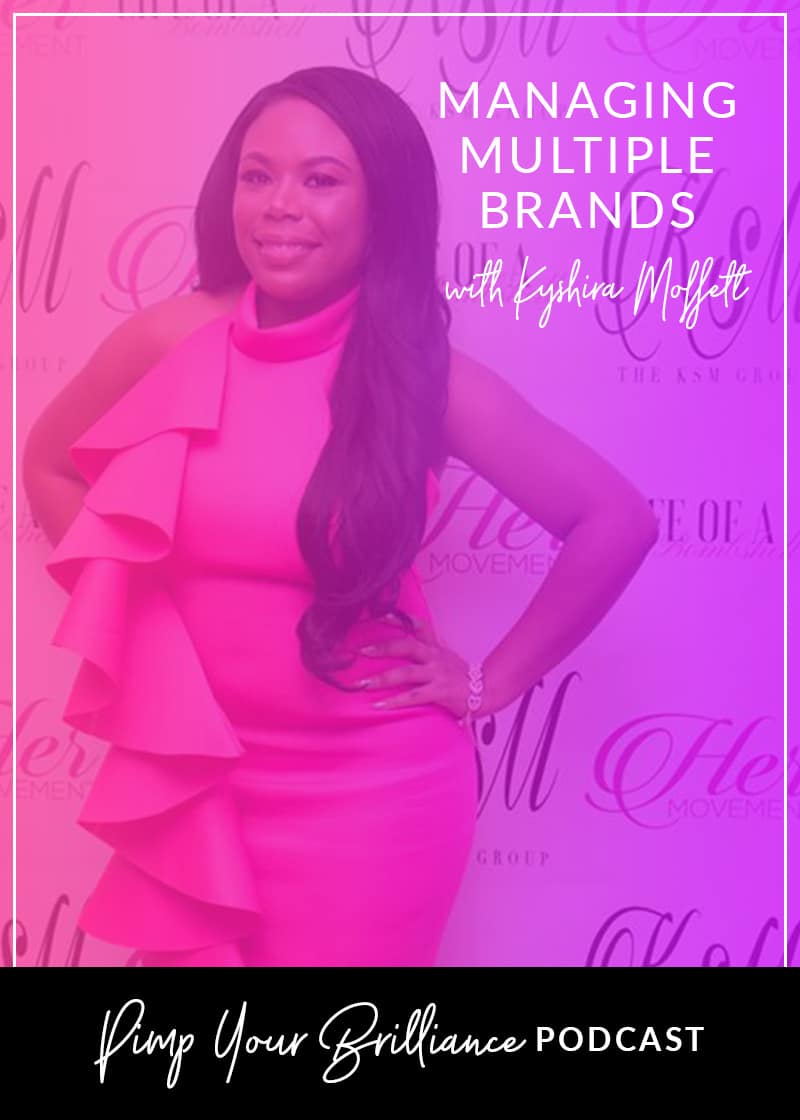 Have you ever thought about launching multiple brands, but you're afraid that you can't manage them all? Well, this week's guest, Kyshira Moffett is the founder of the KSM Group, This Is Her Movement and Life of a Bombshell Cosmetics.
Kyshira S. Moffett, MBA is a digital brand strategist, content creator, award-winning entrepreneur, and author. Passionate about brand strategy, entrepreneurship, and beauty, she is living her motto "feel the fear and do it anyway" every single day.
In this episode, Kyshira shares how she got started with brand strategy, her best advice for managing multiple brands as a solopreneur and how you can launch a bombshell brand this year.
---
Press Play:
iTunes
Google Play Music
Stitcher
---
BEST MOMENTS:
How Kyshira got her start

Why she calls her fans Busy Bombshells

Kyshira's best tip for leveraging Linkedin

Advice for newbies that are launching a brand

How Kyshira manages wearing so many hats
PIMP YOUR BRILLIANCE ACTION CHALLENGE:
Develop a content calendar full of actionable content.

Secure your online real estate.

Put yourself out there.
KYSHIRA'S QUOTABLES:
[clickToTweet tweet=""It really comes down to how bad do you want it." @KyshiraM" quote=""It really comes down to how bad do you want it." @KyshiraM"]
[clickToTweet tweet="'There are some of us and let's just be honest, our entire business is last minute.' @KyshiraM" quote="'There are some of us and let's just be honest, our entire business is last minute.' @KyshiraM"]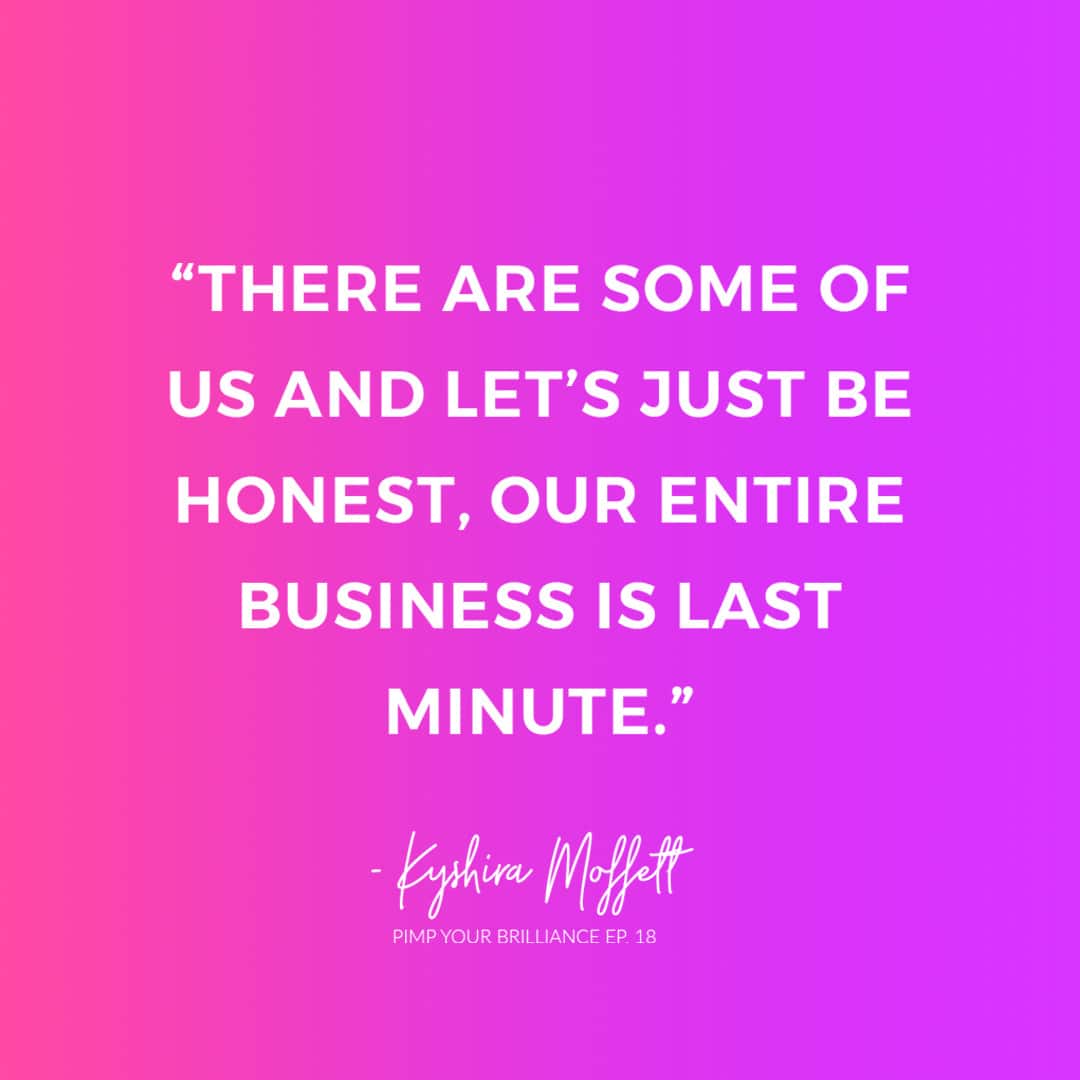 VALUABLE RESOURCES:
To Read
To check out
CONNECT WITH KYSHIRA:
CONNECT WITH THE SHOW:
Follow @starchasersonly on Instagram
Follow @PimpYourBrilliance on Instagram
#pimpyourbrilliance
Get Show Merchandise- keepchasingthestars.com/shop