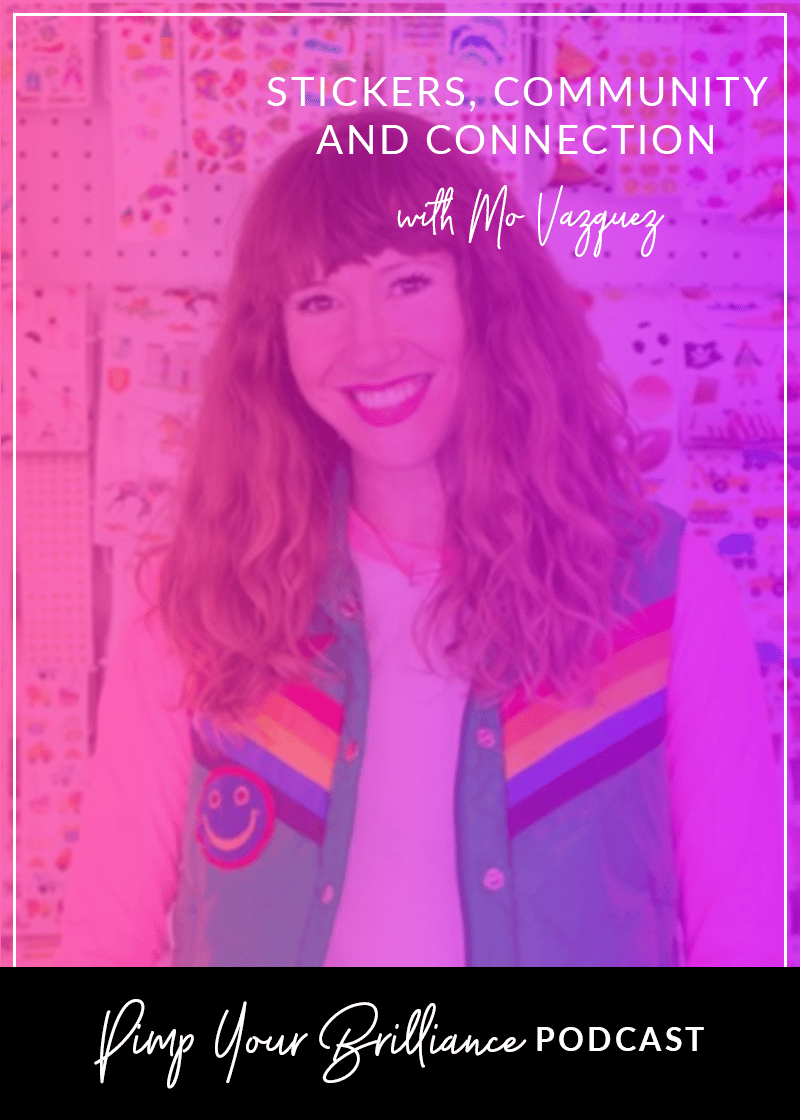 Maureen (Mo) Vázquez is a designer, a mom to four, a child of the 80s, and a life-long sticker lover. In 2014, after a career in design and corporate brand management, she launched Pipsticks, a subscription sticker club. Pipsticks sends gorgeous, high-quality stickers to subscribers of all ages every month.
In this episode Mo shares where the idea of creating a subscription sticker club came from, how she sources products, challenges of running a business and why connecting with your community is key.
---
Press Play:
iTunes
Google Play Music
Stitcher
---
BEST MOMENTS:
How Maureen got started with her creative business

Why she launched a sticker subscription club

How she sources stickers

What her typical day looks like

How her partnership with Workman Publishing came about

The dark side of entrepreneurship

Challenges and keys to success
PIMP YOUR BRILLIANCE ACTION CHALLENGE:
Keep it simple.

Connect with your audience.

Focus on setting up your processes.
VALUABLE RESOURCES:
To Read
The Girl On A Train by Paula Hawkins

Tribes by Seth Godin
To Check Out
CONNECT WITH MAUREEN:
Website | Facebook | Instagram
CONNECT WITH THE SHOW:
Follow @starchasersonly on Instagram
Follow @PimpYourBrilliance on Instagram
Get featured use #pimpyourbrilliance
Get Show Merchandise- keepchasingthestars.com/shop