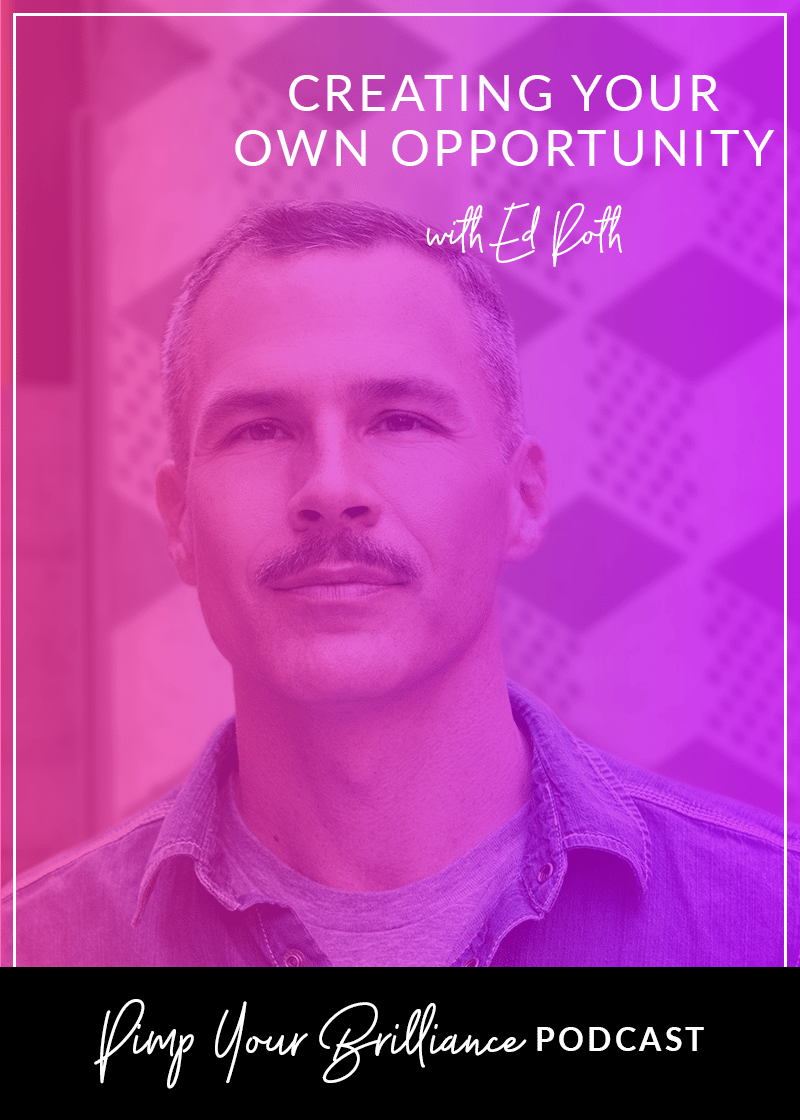 This week on Pimp Your Brilliance, I'm chatting with Brooklyn-based graphic designer Ed Roth of Stencil1. Stencil1 sells Ed's iconic line of stencil's and modern DIY tools. He has spent 13 years growing his stencil company and has been featured by Martha Stewart, The New York Times, ReadyMade, and Country Living.
Ed has also done customized DIY events for clients such as Levi's and Converse. As well as large-scale stencil installation work for the Ace Hotel NY and Benjamin Moore.

"If Martha Stewart and Banksy had a love child, it would be Stencil1." — Brain Pickings
In this episode, we discuss how Ed created his own opportunity by starting his stencil line, how he makes money as a stencil designer and his keys to success after 13 years in business.
---
Press Play:
iTunes
Google Play Music
Stitcher
---
BEST MOMENTS:
How Ed got started as a Stencil Artist
Where Ed draws inspiration for his designs
How Ed makes money through his company
Managing a team and keeping things lean
The challenges of entrepreneurship
Ed's biggest lesson learned
Pimp Your Brilliance Action Challenge
VALUABLE RESOURCES:
To Read- 

You Are A Badass by Jen Sincero, Breaking the Habit of Being Yourself by Joe Dispenza, Your Right to Be Rich by Napoleon Hill
CoolHunting.com
CONNECT WITH ED:
Website | Instagram | Facebook
CONNECT WITH THE SHOW:
Follow @starchasersonly on Instagram
Follow @PimpYourBrilliance on Instagram
Use #showyourbrilliance to be featured
TAKE THE LISTENER SURVEY:
Help me get a better understanding of what you need and would like to see from the show. All you have to do is visit keepchasingthestars.com/survey.