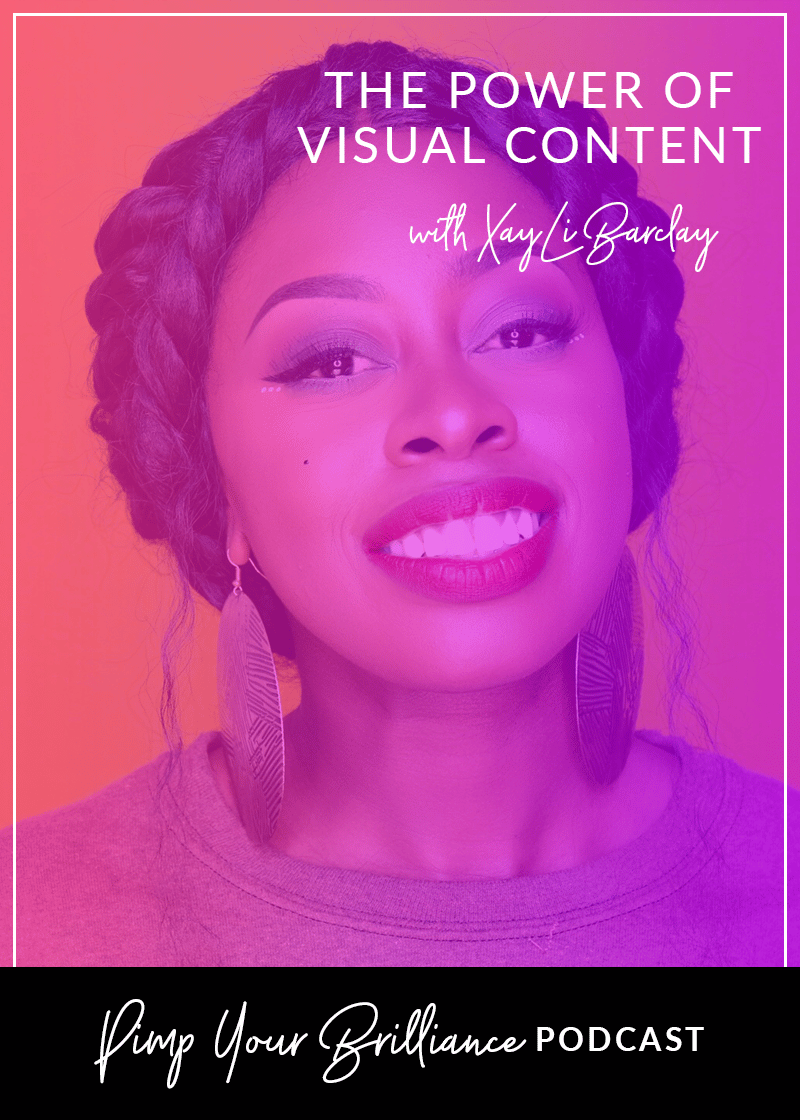 This week on Pimp Your Brilliance, I'm chatting with visual coach and influencer XayLi Barclay. If you aren't familiar with XayLi, she teaches aspiring Infopreneurs and Influencers how to use visual content more effectively to be more visible, valuable and to elevate their online presence. She also loves creating videos.
In this episode, we discussed common mistakes people make with their visuals, tips for getting comfortable in front of the camera, basic equipment you need to shoot video and leveraging Instagram to grow your brand.
---
iTunes
Google Play Music
Stitcher
---
BEST MOMENTS:
Common mistakes people make with their visuals

Ways to make your visuals look more cohesive

How to repurpose blog content into videos for YouTube

Tips for getting comfortable in front of the camera

Basic equipment needed for shooting video

Leveraging Instagram to grow your brand

Tips for making your Instagram pop

How to fill your Instagram feed without needing a ton of photos

Xayli's biggest lesson learned so far

Pimp Your Brilliance action challenge

VALUABLE RESOURCES:
To Read – The Entrepreneur Roller Coaster: Surviving the Scariest and Most Thrilling by Darren Hardy, You Are A Badass and You Are A Badass At Making Money by Jen Sincero (affiliate links)
For image creation/ editing:
For video creation:
CONNECT WITH XAYLI:
Website | Instagram | Facebook | Twitter | YouTube
Take The Listener Survey
Help me get a better understanding of what you need and would like to see from the show. One lucky listener will win a Visionary Journal prize pack which includes a copy of the planner + my favorite planner supplies. All you have to do is visit keepchasingthestars.com/survey. I'll announce the winner on August 30, 2017, before the book club episode.
---