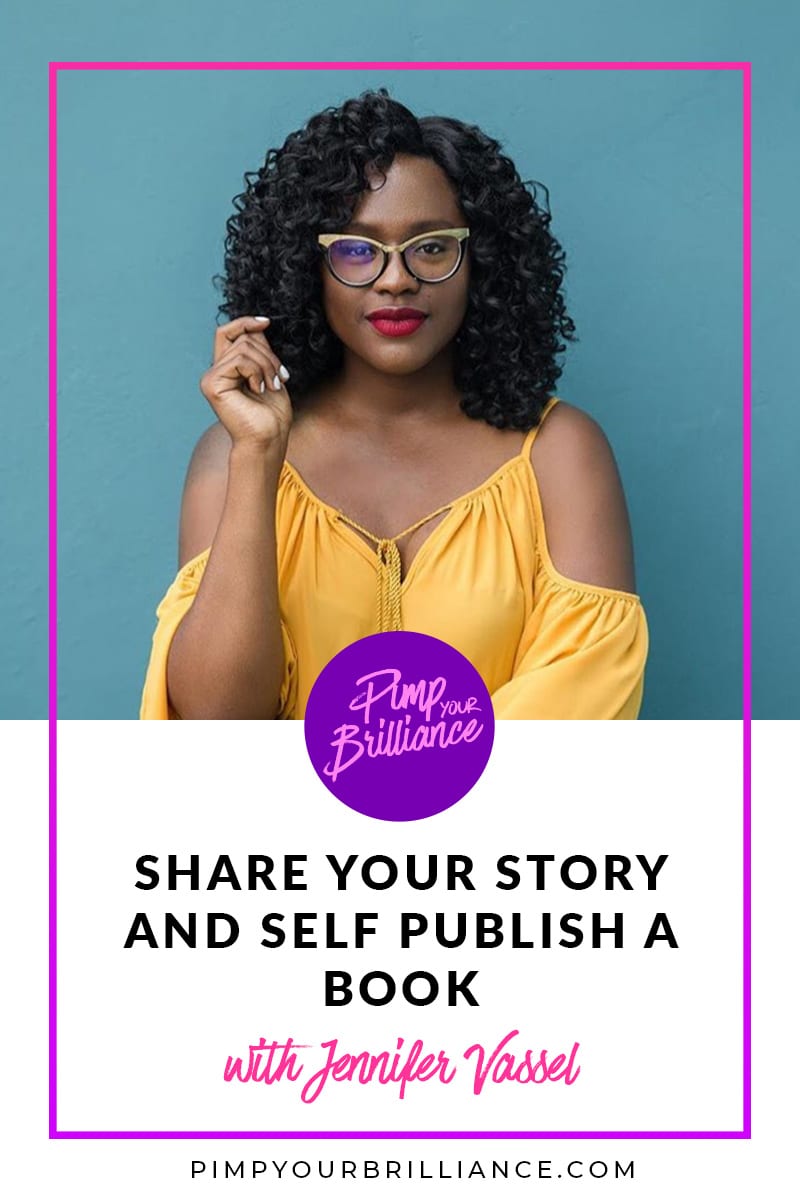 ---
Jennifer Vassel is the author and founder of "I Am Unique!" – a children's book series and self-love brand aimed to inspire girls and women to rise above their insecurities and share their unique gifts with the world.
Jennifer's interest in entrepreneurship piqued when she heard a life-changing sermon on New Year's Eve 2012. In 2014, she published her debut book entitled, "My Channeled Energy" – a collection of poems and short stories written over a span of 20 years. It became an Amazon #1 Bestseller in two categories. Her main focus now is building the I Am Unique! brand.
In this episode, Jennifer shares how she turned an insecurity into a self love brand, her writing process and why you should share your story even if you're afraid.
BEST MOMENTS
[6:27] – Why Jennifer decided to focus on teaching children self love vs. teaching adults
[9:56] – Jennifer's writing process
[13:22] – How Jennifer selected an illustrator
[18:38] – Having creative control during the self-publishing process
[24:06] – How Jennifer markets herself
[29:48] – Advice for those who have a story to share, but are scared to put themselves out there
[31:18] – Challenges and keys to success
[36:54] – Pimp Your Brilliance Action Challenge: 3 things to do if you want to self-publish a book
VALUABLE RESOURCES
To Read
To Review
CONNECT WITH JENNIFER
Website | Instagram | Facebook
Loving this content?!
Be the first to know when new episodes drop by subscribing to Pimp Your Brilliance in your favorite podcast player.
You can also support the show by leaving a podcast review, sharing a screenshot of this episode on your favorite social network, or buying me a coffee over at moniquemalcolm.com/coffee.