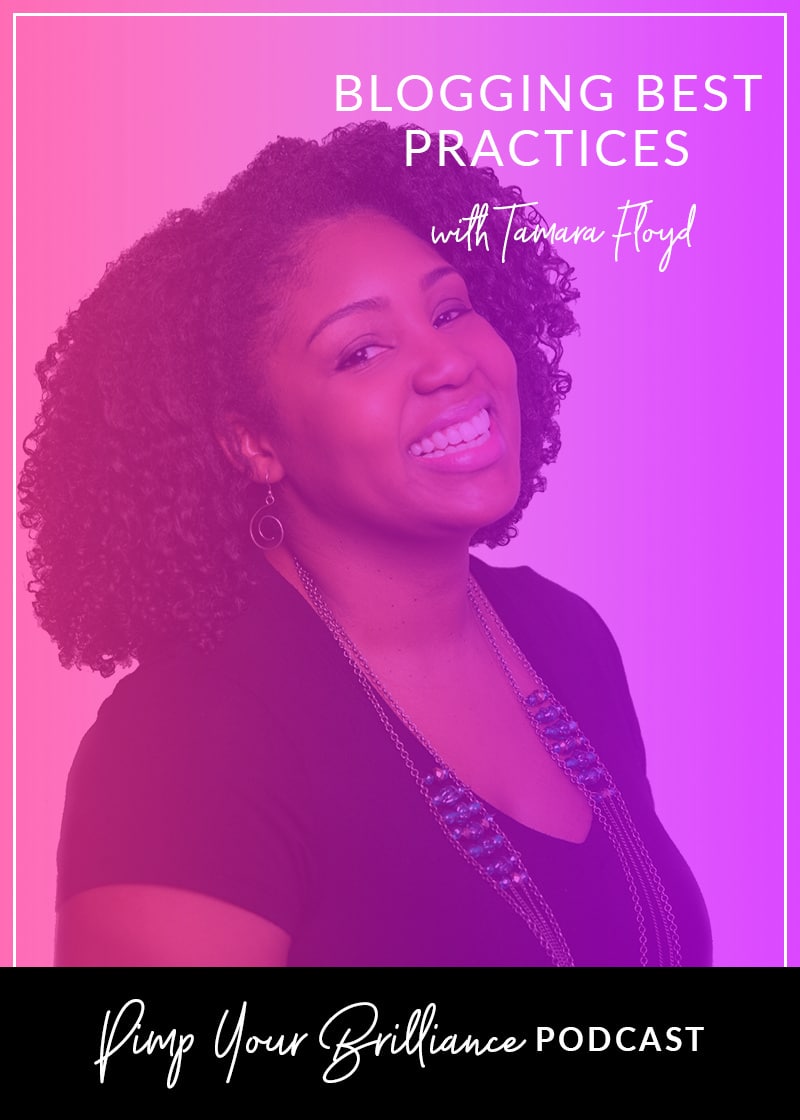 This week on Pimp Your Brilliance, I'm chatting with Tamara Floyd an award-winning blogger and part-time superhero. Tamara started her blog, Natural Hair Rules.com in 2008 as a creative outlet and online natural hair journal. Over the years it has garnered more than one million monthly pageviews and a following nearly 700,000 across all social media channels. She has had the honor of working with top brands and companies such as Sally Beauty, Wal-Mart, and Dove, just to name a few.
In this episode, we discuss how Tamara got started as a blogger, SEO best practices and repurposing content to build consistency and how failure is valuable.
---
iTunes
Google Play Music
Stitcher
---
BEST MOMENTS:
How Tamara makes money through her blog

SEO best practices for blogs

How to get started as a blogger

Tips on staying consistent

Tamara's keys to success

Pimp Your Brilliance Action Challenge
VALUABLE RESOURCES:
CONNECT WITH TAMARA:
Website | Instagram | Facebook | Twitter
CONNECT WITH THE SHOW:
Follow @starchasersonly on Instagram
Follow @PimpYourBrilliance on Instagram
Use #showyourbrilliance to be featured
TAKE THE LISTENER SURVEY:
Help me get a better understanding of what you need and would like to see from the show. All you have to do is visit keepchasingthestars.com/survey.