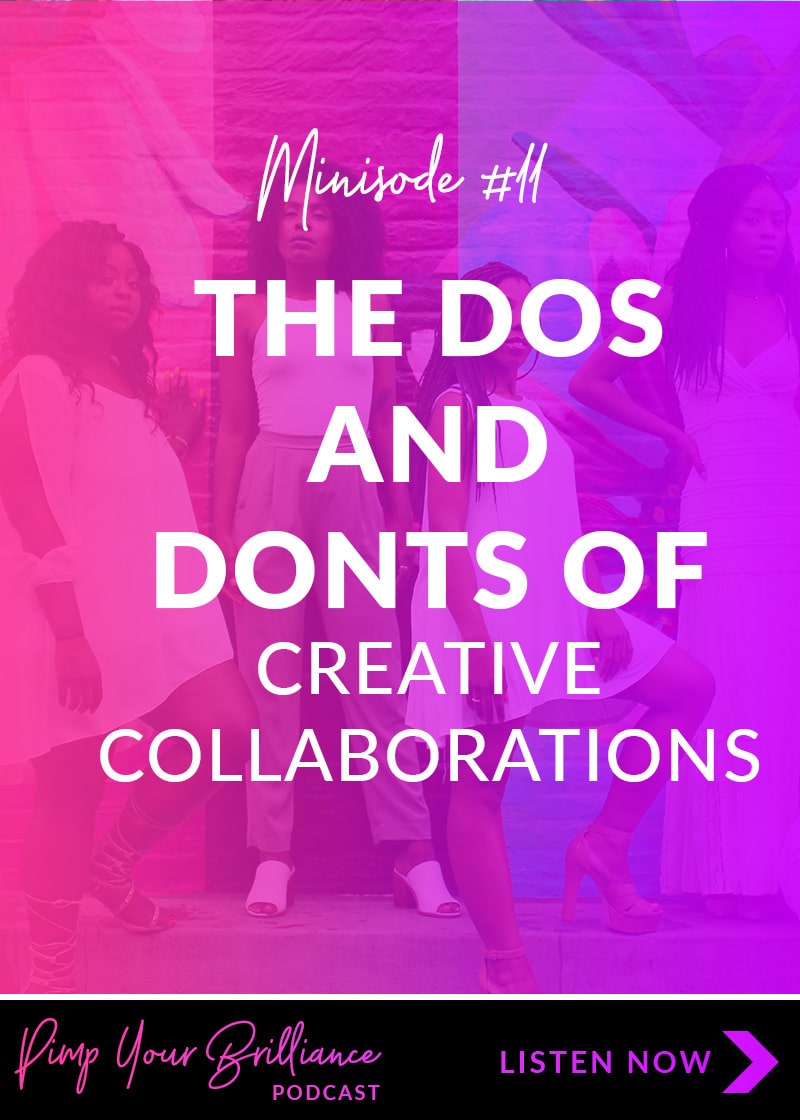 Today we're talking all about creative collaborations. A common struggle amongst creative entrepreneurs is trying to gain visibility and grow their brands in an increasingly noisy online space. Once I started to partner up with other people I found it so much easier to grow my business and expand my influence.
But there's an art to pitching collaborations and more often than not I'm underwhelmed by the quality of pitches that I've received. In this episode, I'm sharing the dos and don'ts of creative collaborations.
---
Press play:
iTunes
Google Play Music
Stitcher
---
WHY COLLABORATE?
Doing a collaboration puts you in front of a new audience.
Collaborating allows you to pool your network with someone else's.
If done correctly it grants you instant credibility with the new audience because your collaborator has vouched for you.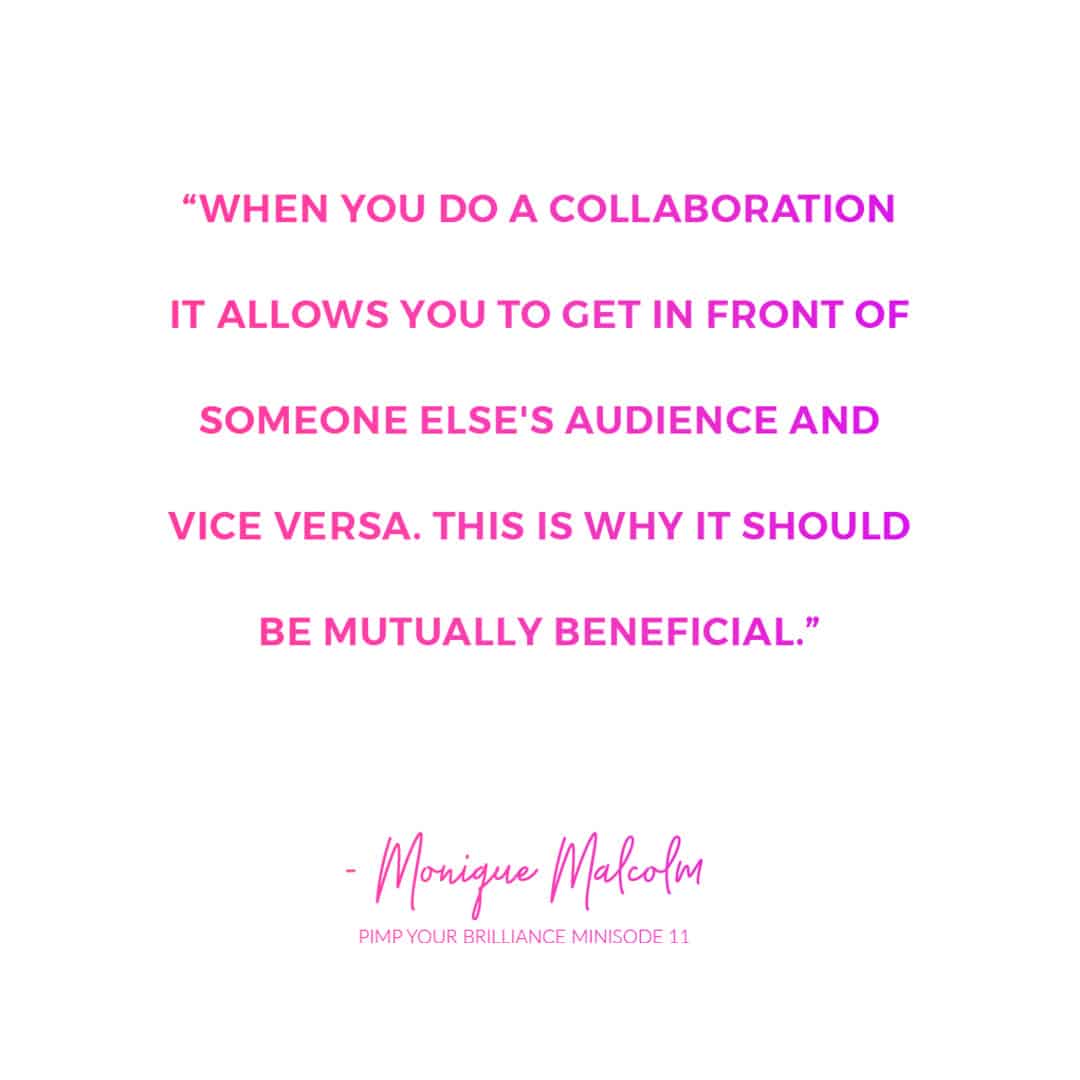 A few ideas for mutually beneficial collaborative opportunities:
Webinars

Podcast Episodes

Instagram takeovers

Bundle deals

Guest teaching on FB live

Co-host in person events
DOS AND DONTS OF CREATIVE COLLABORATIONS
Use the person's name. Don't be lazy. Common places to find it: about page, sidebar, author section of blog post, contact pages.

Don't pitch someone unless you have an idea or suggestion about how you'd like to collaborate.

Make sure it's a good fit.

Make sure it's mutually beneficial. I've received numerous pitches where people have suggested that I send them free stuff and they'll review it on YouTube. I'm not going to send you free product just because you ask for it. Show me how you plan to make it worth my time.

Be brief. Introduce yourself (if the person is unfamiliar with you) then get straight to your ask. Be clear about what you want from them.

Make sure your website looks nice and that you have a web presence.

Be mindful of the other person's target audience. Check out their social profiles. It will give you an indication of who their audience is.

Be clear about what you want the person to do next. No soft pitches. Do you want me to schedule a call, reply back, etc.

Be ok with hearing no or not at this time.

Don't forget to follow up.
RESOURCES MENTIONED
LISTENER SURVEY
Please take a minute to fill out my listener survey to help me get a better understanding of what you need and would like to see from the show. keepchasingthestars.com/survey
LIKE THE SHOW?
If you enjoy the doses of inspiration being dished out, take a moment to give Pimp Your Brilliance a 5-star rating on Apple Podcasts.