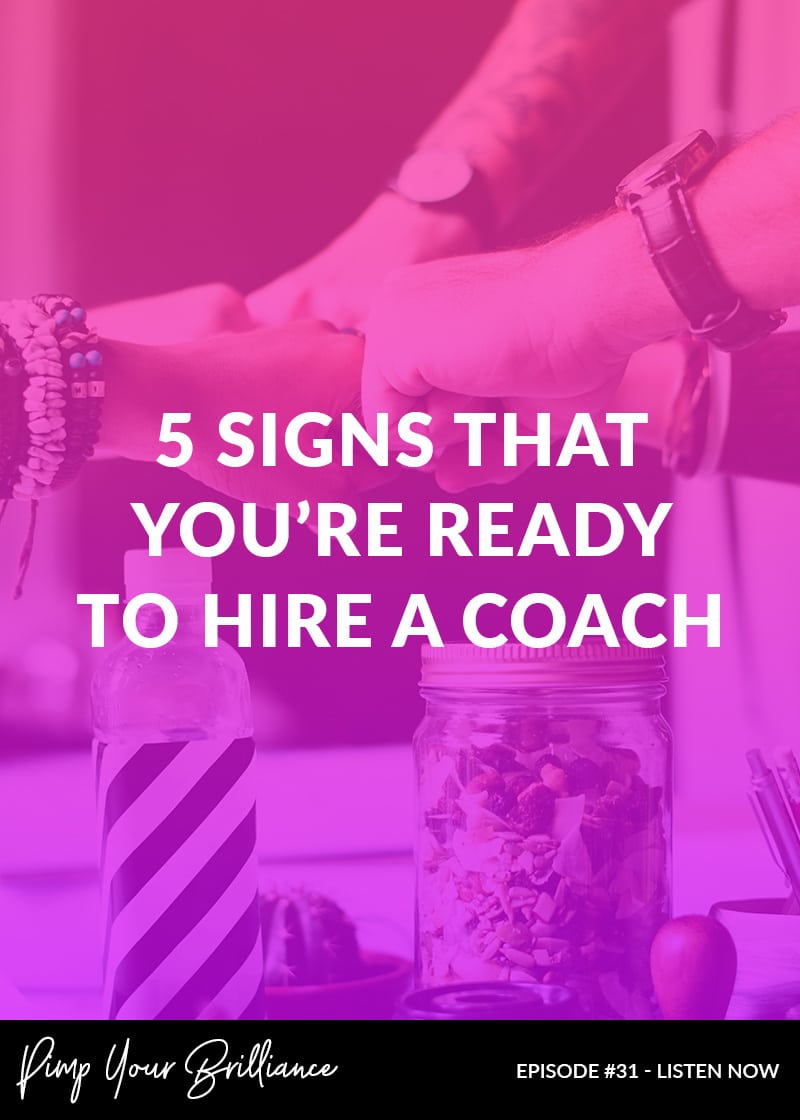 LISTEN!
iTunes
Google Play Music
Stitcher
---
There comes a time in every creatives' journey when they need additional support and guidance. Is it time to hire a coach? In this episode, I share 5 signs that it might be time to hire a coach.
This episode is sponsored by The Launch Pad. This 8-week group coaching program is only open for enrollment through Friday, September 7th. Gain clarity in the direction of your business, get clear on your messaging, and figure out your next steps in a supportive and powerful community. Check out the details and see if it's the right fit by visiting https://moniquemalcolm.com/launch-pad/.
1. You feel like you've gone as far as you can go on your own.
You're stuck. You've done as much as you can with the knowledge and skills that you have. You recognize that you need help to get where you are trying to go and want the guidance and experience of a coach. This is a good thing because having a coach can fast track you're businesses growth and dramatically shorten your learning curve.
2. You feel ready to make an investment in your business.
This is important! You need to see coaching as an investment and not treat it as another expense.
Hiring a coach requires commitment. You're committing to the time necessary to work with your coach and you're committing your hard earned dollars. This can be a challenge when you're new and concerned with your businesses cash flow but that is the cost of leveraging your dreams. You'll know you're ready to hire a coach when the price of your dream is worth every dollar of your investment.
3. You feel overwhelmed by your business.
Nothing is getting done. You feel like you're stuck in an endless loop of indecision, procrastination, and fear. You're bouncing from idea to idea but you aren't actually sticking to anything. This may be a good time to hire a coach to help you get out of the rut.
4. You know that you are responsible for your success.
Your coach is not a knight in shining armor coming to rescue you from the ashes of your crumbling business. You are responsible for your coaching outcomes and ultimately your success. Your coach is there as a guide. They can give advice, point out inefficiencies and make suggestions to help you get on track to meet your goals. But a coach is not a savior.
You have to take an active role in your coaching relationship. This means you show up to your sessions ready, ask questions and do the work, not just rely on your coach to hand you all the answers. Hiring a coach does not guarantee you results but you will get the most out of your investment if you take ownership of your success.
5. You're ready to commit.
This feels like a good time to take this on. The timing feels right. You're at a place in your life where you're ready to make this work.
HERE'S HOW TO SUBSCRIBE & REVIEW
Want to be the first to know when new episodes drop? Click here to subscribe in iTunes!
Podcast reviews are the internet equivalent of high-fives. iTunes uses the reviews to help their algorithms rank podcast shows. Basically, the more reviews the merrier. I would be extremely grateful if you took a moment to leave a review and let me know your favorite part of this episode.
#PIMPYOURBRILLIANCE
Loving the podcast? Want to connect with other brilliant creative entrepreneurs? I encourage you to use the hashtag #PimpYourBrilliance and show us what you're up to.