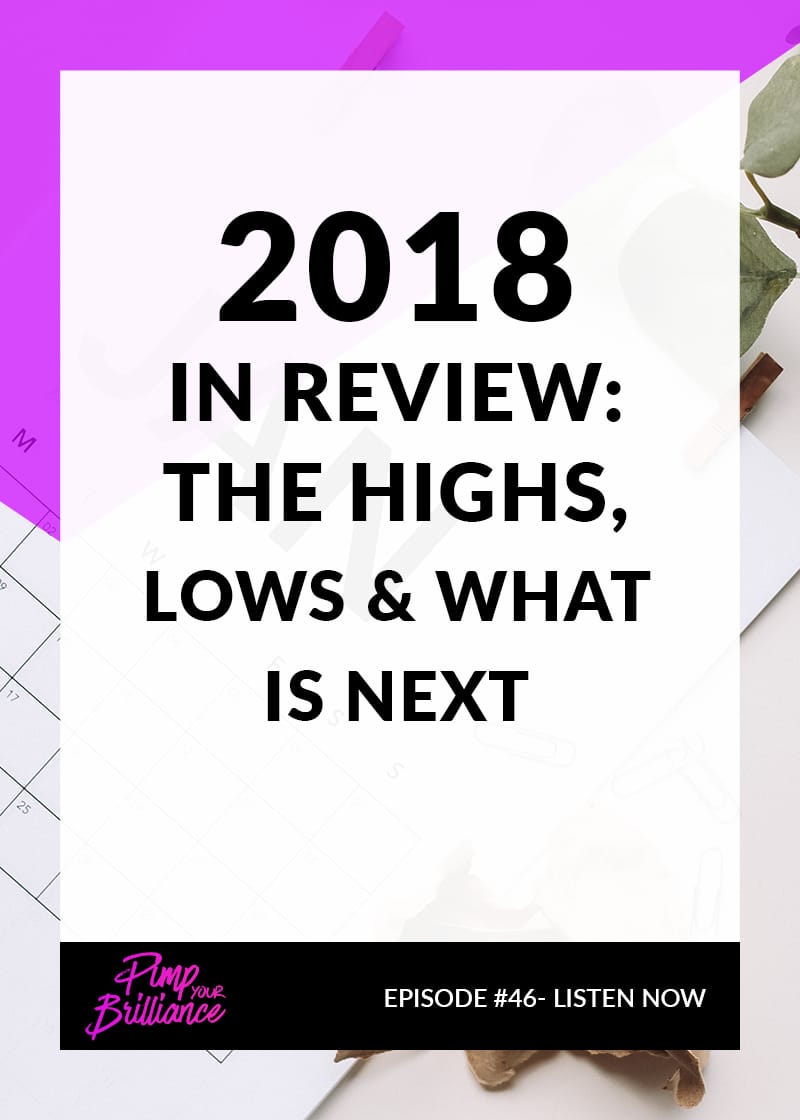 iTunes
Google Play Music
Stitcher
---
This is the final episode of 2018! I can't believe we are staring down a shiny new year already.
I believe strongly in closing out the previous year in order to fully embrace the year ahead. So I thought would be fun to reflect on some of the highlights of this past year, as well as talk about areas that could use some improvement.
Curious about what my top 5 things are for 2018? Press play and give this episode a listen.
This Episode Is Broken Down Into 3 Parts:
My top 5 highlights of 2018
Less than stellar things that happened
Where we're headed
Things Mentioned:
Now I want to hear from you. What are your top 5 highlights of 2018? Where do you feel you can improve in 2019?