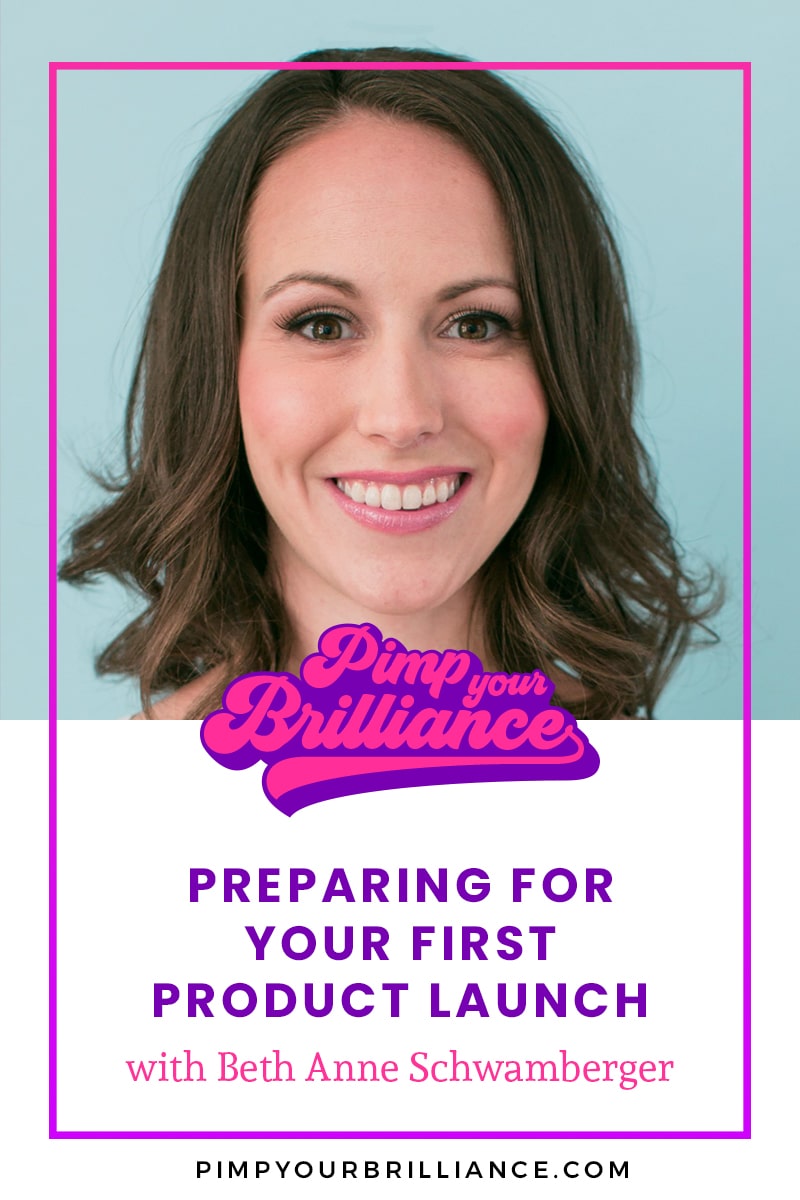 ---
Today I'm chatting with Beth Anne Schwamberger of Brilliant Business Moms about how to prepare for your first product launch. She has launched everything from a physical planner to digital classes to a Facebook Ads Intensive. Beth Anne is a wealth of knowledge when it comes to planning a successful launch.
In this episode, Beth Anne covers everything from giving yourself enough time to plan, the phases of a launch, and the different types of content you should create to engage your audience.
A bit about Beth Anne:
Beth Anne Schwamberger is the Founder of Brilliant Business Moms, and she's all about helping women to grow their business on the side while spending time with their families. She's helped thousands of students market their businesses using Facebook ads and product launches, and nerding out over data and marketing strategies is her fave.
BEST MOMENTS
[6:36] – How much lead time you need to prep for a launch
[7:42] – The phases of a launch
[9:59] – How long the pre-launch should run
[11:01] – Should you presell before you create your product
[16:01] – The types of content to create for the pre-launch
[20:26] – Deciding on a launch event
[26:23] – What to do if you don't have customer testimonials to share
[32:07] – How to manage all the moving pieces of the launch
[37:04] – Pimp Your Brilliance Action Challenge: 3 things you must do to prep for your first product launch
VALUABLE RESOURCES
To Read:
CONNECT WITH BETH ANNE
---