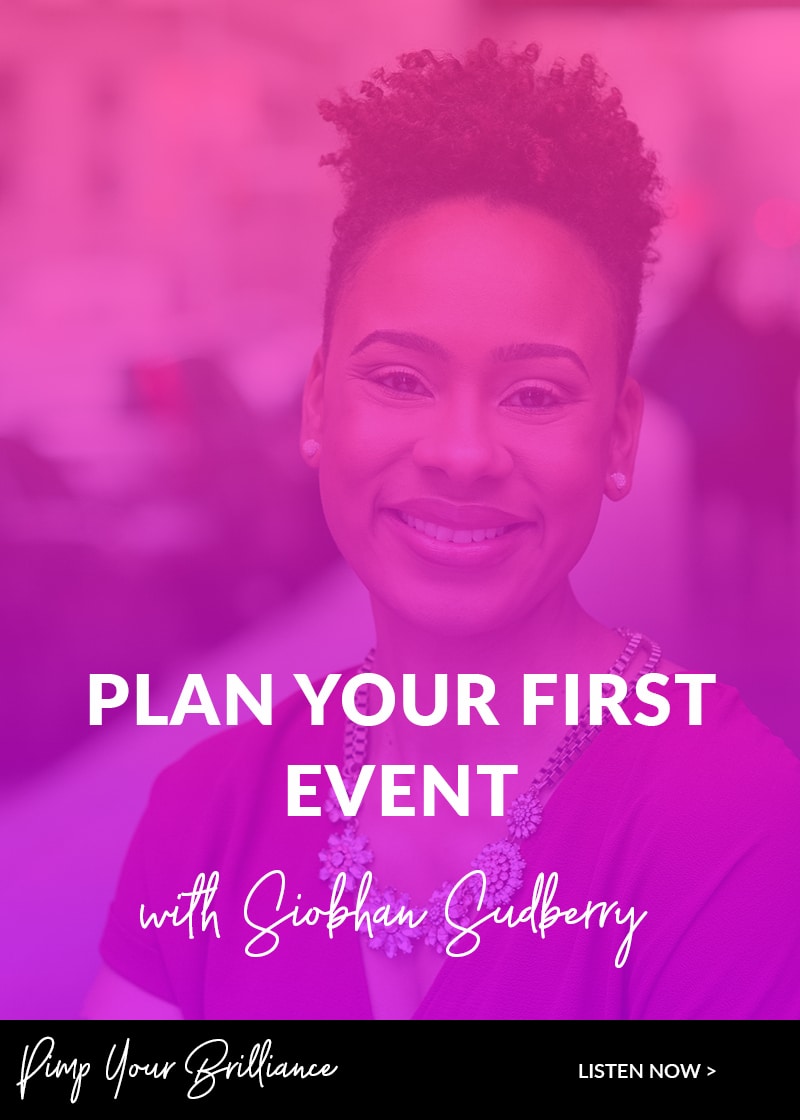 ---
This is part 2 of the Fear Less series.
Have you dreamed of hosting your own in-person workshops, classes, and meetups for your community? Well, you're in luck because I have Siobhan Sudberry of Be Free Project as our guest expert on hosting your own events.
After planning and hosting over 20 events in 2019, Siobhan has learned what it takes to make an event enticing enough to sell out. In this episode, she shares the story of her first event, how to find a low-cost venue and three things that you can put in action right now to get started planning your own event.
BEST MOMENTS:
[4:10] – Why are people afraid of hosting events?
[8:11] – Siobhan's first event, how it came about and why she started to host events
[13:52] – What happens if you throw an event and the turnout doesn't meet your expectations?
[17:49] – Benefits of collaborating on events
[21:07] – Finding a venue
[26:18] – Finding the perfect price for your event
[32:38] – How do you manage all of the pieces on event day?
[40:34] – Getting sponsors on board
[43:25] – Pimp Your Brilliance Action Challenge- Three things that people can put into action right now to prepare to host an event
VALUABLE RESOURCES:
HERE'S HOW TO SUBSCRIBE & REVIEW
Want to be the first to know when new episodes drop? Click here to subscribe in iTunes!
Podcast reviews are the internet equivalent of high-fives. iTunes uses the reviews to help their algorithms rank podcast shows. Basically, the more reviews the merrier. I would be extremely grateful if you took a moment to leave a review.
#PIMPYOURBRILLIANCE
Loving the podcast? Want to connect with other brilliant creative entrepreneurs? I encourage you to use the hashtag #PimpYourBrilliance and show us what you're up to.