LISTEN!
---
This is part 3 of the Better Content Creation series. So far we've discussed the Anatomy of Great Content and How to Brainstorm Content Ideas. Today, I want to talk about how to create those content ideas you generated in a consistent and streamlined manner. Because what is the point of having content ideas planned out if you aren't actually creating the content? It's pointless!
Pin This: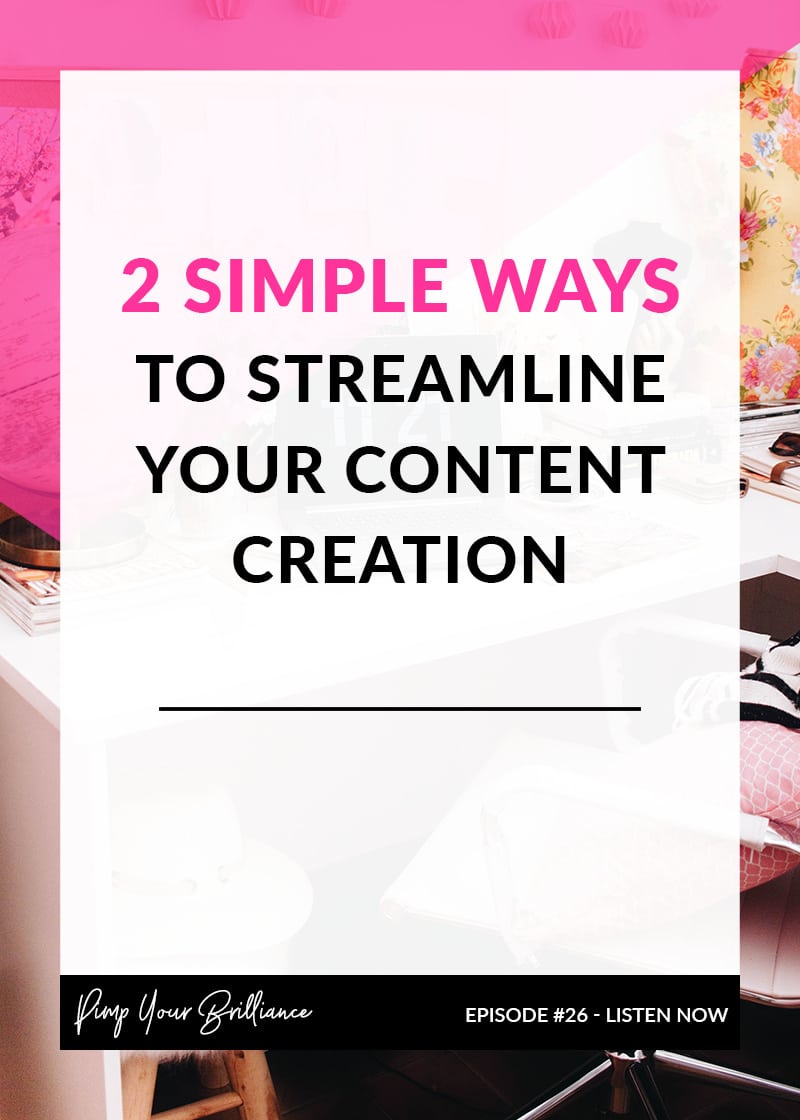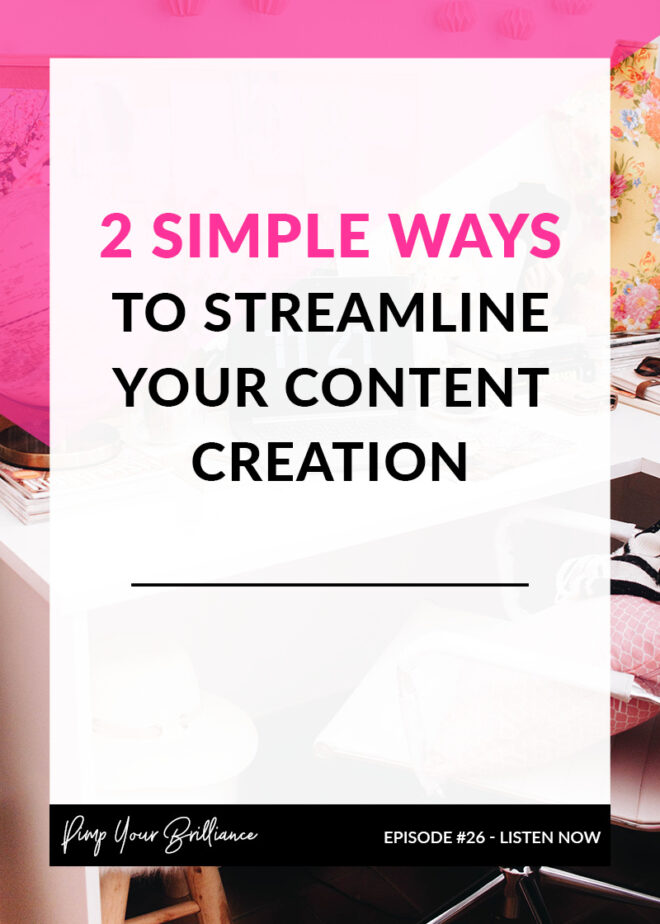 Technique #1 Document Your Content Creation Process
A process is the series of steps you take to complete a task in your business. Essentially it's how you go from idea to published blog post. You would follow your blog post publishing process.
You need a process for every type of content you create in your business. Having a process enables you to create your content faster and ensures that it is consistent. With a clear path from A to Z, you will no longer sit down to write a blog post and need to think about what to do next.
For example, my blog post creation process consists of:
Writing the post
Creating the images
Creating a content upgrade if it's necessary
Inserting SEO into the backend of WordPress
Content promotion
These are the broad steps. There are several more detailed steps under each section that have to be completed to consider that section done. I start at the top and work my way to the end of my process.
How do you create processes?
The simplest way to create a process for content creation is to pretend that you're working through it and write down all of the steps. I find it easier to write out the broad steps that I need to complete in my process and then make a note of the smaller individual steps underneath.
No matter which way you choose to write out your steps, you need to save your processes as a part of your business' operating procedures. I have a process document for the various types of content that I create in Google Drive. I also have it broken down step by step in Asana. That way whenever I sit down to plan a podcast episode or blog post, I can check off my completed steps as I work through them.
For more details on documenting your business processes, read How to Prepare Your Business For Systems.

Technique #2 Create Templates For Your Content
An often overlooked way to streamline your content creation is to use templates. Too many new content creators make the mistake of reinventing the wheel every time they need to publish new content.
A template is a preset format for a document or file. It's used so that you don't have to recreate the basic formatting each time it is used.
Templates save me time because I never have to start creating a piece of content from scratch. Whether I'm recording a podcast episode, writing a blog post, or creating graphics for social media I use a template as my starting point.
What I like most about templates is that I can save them with all of the formatting details that I need for a specific type of content. Using a template in this way allows me to do all of the hard work up front and reap the time savings over and over again.
I use two different types of templates regularly, content templates and graphics templates.
Content Templates
Content templates take the overwhelm out of content creation. They allow me to outline my content faster because I always use the same format. For example, when I outline a podcast episode I start by writing out the main points first. Then I write the intro and conclusion. They also streamline my editing process.
One template that saves me a ton of time is my podcast editing template. Whenever I need to edit a podcast episode I start with the template which has my intro, commercials, and outro already inserted in the right spots. All I have to do it add in my new audio and make a few tweaks to make sure it all flows together.
Imagine if every time I sat down to edit a podcast episode I had to start from scratch inserting the intro, commercials, outro, and my new audio. It would take so much more time to find all of those pieces and line them up correctly.
Examples of content templates you might want to create for your business:
Blog Post outline
Podcast editing template
Webinar outlines
Graphics Templates
Graphics templates are great for creating visual consistency. They also allow you to batch create a bunch of images with just minor tweaks.
Examples of graphics templates:
Pinterest image templates
Quotes for social media graphics
PowerPoint or Keynote templates
Any visuals that you're creating routinely for your business should have a template. There are plenty of resources to help you make your own or even purchase a template.
Templates resources?
Canva is great for creating a variety of image templates.
Photoshop artboards is a wonderful tool for more advanced content creators.
Google Docs allows you to create and upload document templates.
Creative Market has templates for everything!
---